Are you passionate or interested in the art of DJ'ing? Would you want to build a career out of being a DJ? Well let's find out the best DJ schools in Kenya that will make your dream come true.
1. Kamata School of Music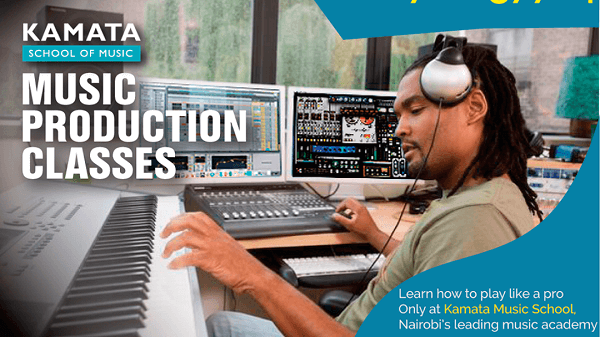 Kamata Music School is a top recognized institution that offers academic programs in music and entertainment production. It utilizes research and practical lessons as a strategy of imparting knowledge and due to its high-quality programs, it has earned reputation even in the international scene.
It has a large number of students from Nigeria, Tanzania, and Rwanda among others. Kamata DJ Academy offers training for disk jockeys through a comprehensive 9 months program structured into 3 semesters. Students are trained in DJ'ing, video mixing, set up, sound, and events execution.
Besides, a special program that equips students with business and market skills to face the challenging entertainment industry is provided in the final semester.
Fees: Total Annual Administration fee: Ksh 7,500. DJ Academy Fee: Ksh 340 per lesson totaling to around Ksh 110,160 (324 sessions)
Program Structure: 9 months divided into 3 semesters with 3 months each. 9 sessions per week, 1 hour per session
Locations: Queensway House, 2nd Floor Kaunda Street, and Wemmah House, 3rd floor Near Ruaka – Banana junction.
Application: Visit Website: www.kamataschool.com and kamata-school-of-music.business.site
2. Supremacy Sounds DJ Academy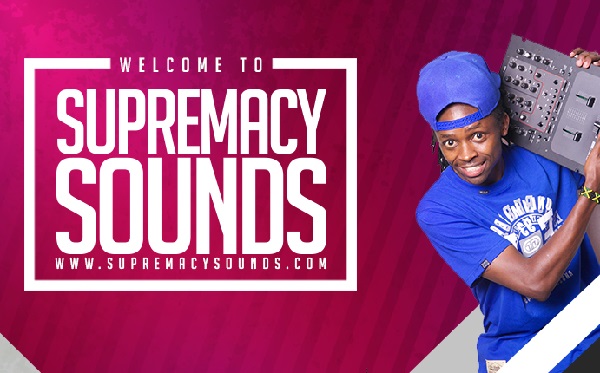 Supremacy Sounds is an international entertainment company founded in 2003 by Simon Nzau, an experienced professional in the music industry and active DJ under the alias, DJ Simple Simon.
Simon who won the 2015 Africans DJ of the year, launched the DJ academy to provide aspiring entertainers with skills necessary to secure job opportunities and success in their entertainment career.
Its crew of active DJs, MCs, and other entertainment professionals is dedicated to providing practical skills and information to ensure the best outcome of their training programs.
Fees: Ksh 25,000 per three-month term. 4 installments of Ksh 6,250 are also allowed
Program Structure: The Program is structured into 3-month independent terms.
Location: Latema Plaza,3rd Floor, Room 312, Tsavo road, Nairobi.
Application: Call +254722876342, Email: academy@supremacysounds.com or visit www.supremacysounds.com
3. System Unit Deejay Academy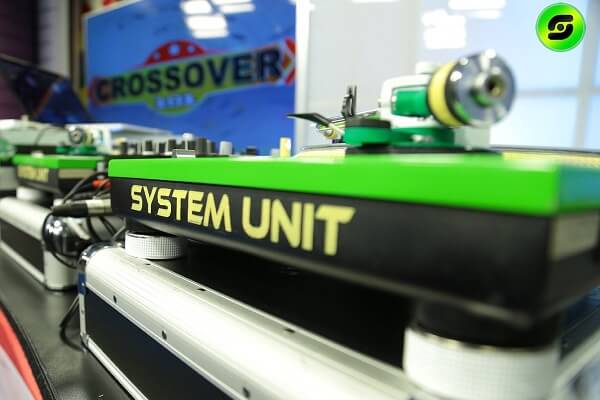 System Unit Deejay Academy is owned by DJ MO, considered the top gospel DJ in Kenya and a media personality with shows in major national TVs. The institution has grown to be a reputable DJ training giant with branches in Nairobi, Nakuru, and Mombasa.
If focuses on training passionate students to perfect their skills and provide the best entertainment services to their customers. Some of its reputable alumni include: DJ Bob the Soundboy of Kubamba Radio, 2-time Groove Awards winner DJ Ruff, and Lawyer cum DJ Tabz.
Fees: DJ full course costs Ksh 60,000. Rushed courses cost Ksh 50,000 for 16 weeks and Ksh 30,000 for 8 weeks. One is offered a Ksh 3,000 discount for every student they introduce to the Academy.
Program Structure: The full course goes for 3 Months with units including Foundation, Basics, Video Mix and Scratching, Sony Acid, and Sony Vegas. Classes run for 1 hour from Monday to Friday.
Locations: Kenya House, Koinange Street, Nairobi. Lydia Arcade, Along Kenyatta Avenue, Opp. Equity Bank, Nakuru. Mombasa Old Town – Along Kibokoni Road, off Makadara Road, Mombasa.
Application: Call 0721295042, Send an email at: info@systemunit.co.ke, or visit website at: www.systemunit.co.ke
4. Vibe Sounds DJ Academy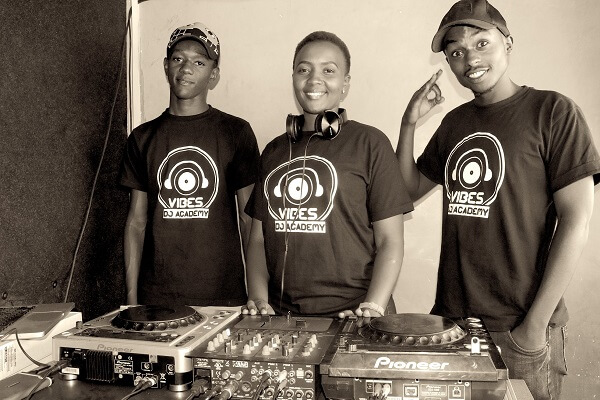 This academy is owned by none other than DJ Blessing, another high profile Kenyan DJ with an enviable resume. Vibes Sounds DJ Academy has won awards and claimed its position as one of the very best DJ schools in the country.
It offers practical training programs which fit a wide range of students; form complete newbies to advanced pros. Some of its renowned alumni include top Reggae female deejay DJ Shix and DJ Khalifa who is popular for his Friday morning show at Y254.
Besides the DJ program, Vibe Sounds also offers a comprehensive music production course at an affordable price.
Fees and program structure: Registration fee: Ksh 2,000 and Tuition fee: Ksh 30,000 for 8 Weeks course
Location: Gatakaini Investment House, 3rd floor, along Tom Mboya Street, Khoja.
Application: Call 0722679746 or visit their Facebook Page: www.facebook.com/vibesdjacademy
5. Nickdee DJ Academy.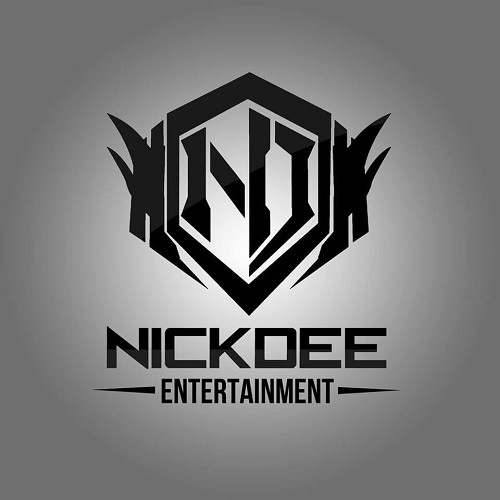 Founded by DJ Kym Nickdee, this academy offers a comprehensive DJ course which is comprised of specialist modules covering essential aspects of DJ'ing such as set up, sound design and structure, mixing concepts and techniques, effects, loops beat matching and much more.
The course is designed to provide the necessary skills to take your DJ'ing hobby to another level and make a great career out of it. All classes are taught by experienced DJs who work in top clubs, radio, and national TVs.
Some notable DJs who passed through Nickdee DJ Academy include; DJ Tophaz and DJ Flinch.
Fee: Ksh 30,000 for a 2 months course with 2-hour lessons running from Monday to Friday
Location: South B, Sana Sana (La Enzi Plaza) Nairobi South.
How to apply? Call 0718004457. Visit their Facebook page: www.facebook.com/NickdeeMohSpiceAcademy
6. Kubamba DJ Academy.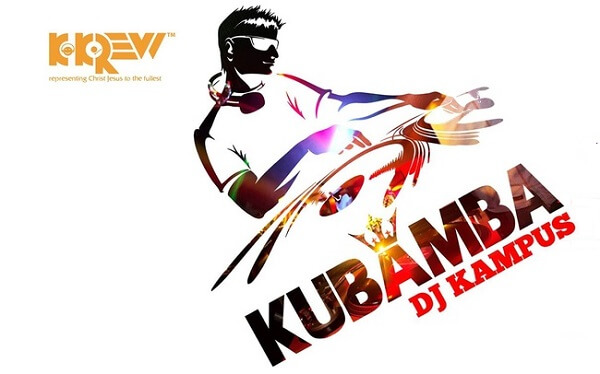 Kubamba DJ School was founded by DJ Moz to provide a great training ground for beginners and advanced level DJs who aim to offer outstanding services in the entertainment industry.
The school is well equipped with sophisticated DJ'ing equipment and experienced professional trainers who offer the needed exposure in the ever-evolving entertainment industry.
The academy is part of the K-Krew chain which has produced numerous gospel music personalities. Some of its popular alumni include DJ Soxxy, DJ Johny celeb, DJ Mzito, and DJ Frank. Graduating students also have internship opportunities in various events and media platforms.
Fees and Program Structure: Ksh 30,000 for a 2-month course with 2-hour lessons on weekdays.
Location: Muvaa Grove, near Ngong Road. Nairobi.
Applications: Call: 0720500000, or 0792 100010. Email: info@kubamba.com. Visit website at www.kubamba.com
7. Melody House Music School DJ Academy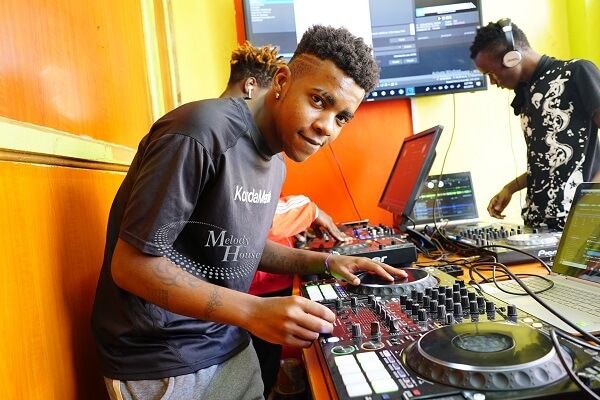 Melody House Music School is a highly rated institution offering comprehensive studies in music, both theoretical and practical. It focuses on developing creative skills by providing tools and training that will transform students into professionals.
This DJ academy has a comprehensive program not only guides students on major concepts such as beat-matching, CD and vinyl mixing, scratch techniques, and software but also equips them with business aspects for the entertainment industry.
Fees and Program Structure: Basic Certificate: [2 months] at Ksh 20,000. Advanced certificate [3months] at Ksh 30,000. Diploma: [5 Months] at Ksh 60,000.
Location: 2nd Flr, Rm s2, Information House, Mfangano Street & Hakati Rd Junction, Opp Tuskys Supermarket that's next to Bus Station, Nairobi
Application: Call: 0719 428550, Visit Facebook Page at www.facebook.com/MelodyHousedjacademy. Visit website at www.melodyhousemusicschool.co.ke. Fill the student registration form
8. Dohty Family Deejay Academy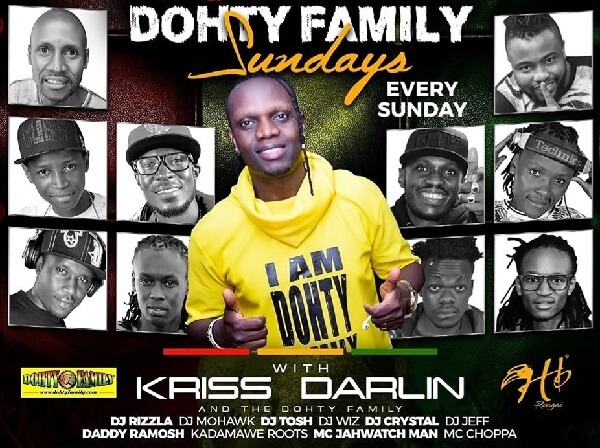 Dohty Family Sounds Limited was founded in 2004 by Kriss Darling and has grown to be one of the most successful entertainment companies in Kenya. The company focuses on reggae and dancehall music through which it has gained a reputation as a trailblazer.
Dohty DJ Academy which is the educational arm of the company utilizes the combined experience of its crew members with top-notch DJ'ing equipment to train upcoming DJs and provide them with practical skills and knowledge to scale the tough entertainment mountain.
Some of its proud alumni include DJ Steve Jr, Kenya's pioneer roots music DJ, and Daddy Ramosh, and DJ Moh; founder of Mohspice Entertainment.
Fees and Program Structure: Ksh 20,000 for a DJ pro certificate program which takes 2 months of training.
Location: 1st Floor, Sarakasi Dome, Ngara, Nairobi.
Application: Call 0722334627 or 0700 388988. Visit their Facebook page: www.facebook.com/DohtyFamilyDeejayAcademy
9. Blueray Djs Academy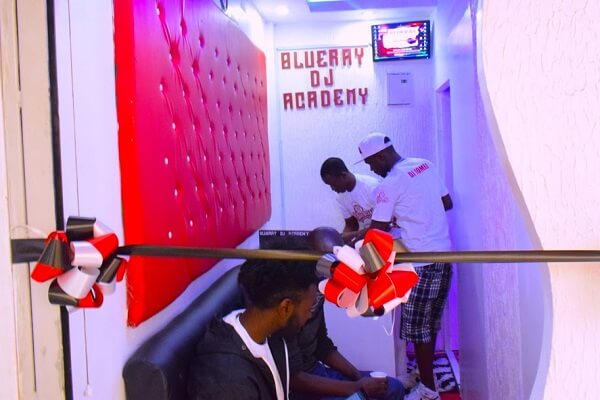 Blueray DJs Academy located in Nakuru has been praised for its professionalism and quality of training it offers it, students. Despite being a relatively new institution in the DJ'ing industry, the school has already cemented its position as one of the best DJ schools in the country and probably the best outside Nairobi County.
It is equipped with top of the shelf equipment and has experienced professional DJs as trainers. Blueray Academy not only focuses on the technical skills of DJ'ing but also delves into general entertainment concepts such as crowd science to ensure students receive holistic training.
Fees and Course structure: Ksh 30,000 for DJ Certification with a Ksh 2,000 discount if you pay the full cost on registration.
Location: Prime Plaza 3rd floor Room 418 Mburu Gichua Rd, Nakuru.
Application: Call 0700546770, 0729644636. Visit their website at https://blueray-djs-academy.business.site.
10. Red Berry DJ Academy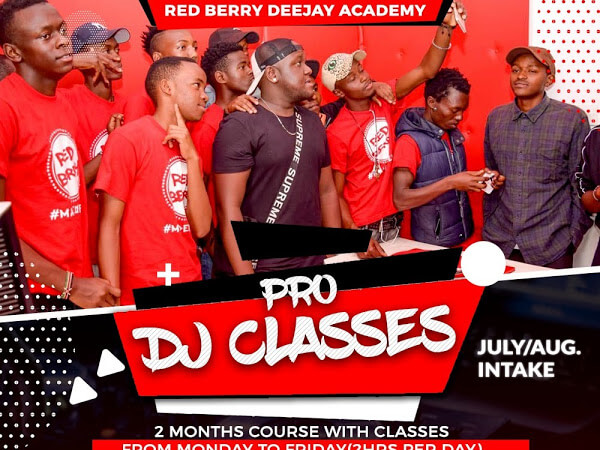 Another relatively new DJ school making waves in the industry is Red Berry DJ Academy located at the heart of Nairobi, a place for passionate upcoming deejays to hone their skills.
Red Berry's DJ program is holistically structured to produce DJs who are both technically and psychologically prepared to tackle the entertainment industry.
Besides DJ'ing, the course offers training in branding, marketing, basic sound engineering, music production and to top it all, students have a guaranteed attachment program.
During this attachment period, students take part in actual events and shows, which gives the firsthand experience.
Fees and program structure: Ksh 30,000 for a 3-month course. Lessons are 2 hours per day on weekdays.
Location: Development House, Opposite Afya Center, Moi Avenue, Nairobi.
Application: Call: 0704 660999. Visit Website: https://redberrydjacademy.business.site