Over the last two decades, beauty colleges in Kenya have been launched rapidly in a bid to meet the growing demand of professionals in the beauty and fashion industry.
Some of these vocational institutions have transformed the industry through providing training that has built careers, created employment and boosted the economy
Below are ten on the best beauty colleges in Kenya and although most are located within the Nairobi County, towns such as Thika and Mombasa are also hosts to some of these incredible colleges.
1. Vera Beauty and Fashion College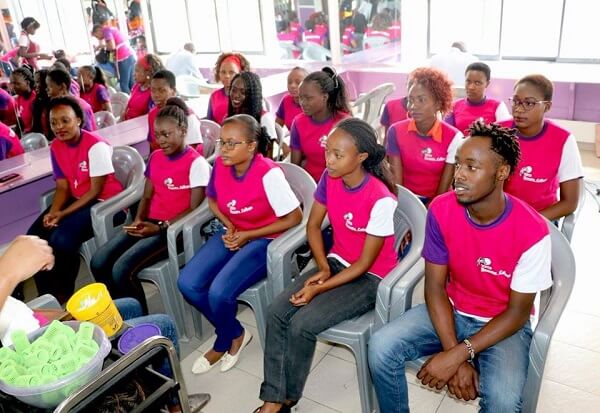 Considered one of the premier colleges in the industry, Vera Beauty and Fashion College was established in 1998 to fill a gap left by other institutions of higher learning by offering courses in beauty, hair, fashion, and design.
The college wasn't well heard of until about 2010 when it implemented extensive advertisement strategies that paid off well. Currently, it is a TVET approved college boasting of more than 10,000 students, 20 plus courses and presence in several counties including Kiambu Meru and Eldoret, among others.
It is known to provide professional and quality training to students, therefore, improving their chances of employability and entrepreneurial skills. Most experts consider it one of the best beauty colleges in Kenya.
Contacts
Address: Agrho House 7th Floor, Moi Avenue, Nairobi
Phone: +254 20 221 6 520
Email: info@verabeautycollege.com
Website: https://verabeautycollege.com
2. Ashleys Hair and Beauty Academy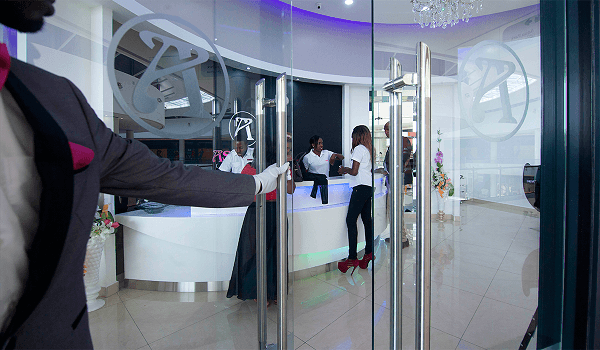 Ashleys Kenya is a leading company in the beauty industry and its private educational arm, Ashleys Hair and Beauty Academy which provides fashion and design classes and produces top professionals in the beauty industry.
Founded in 2001 by Terry Mungai, Miss World Kenya franchise holder and serial entrepreneur, the institution which is TVET approved, is one of the best in the industry considering its alumni who are mostly placed in high-end beauty shops, saloons, barbershops, and hotels.
It has offered training to more than 20,000 students and is known to absorb the best students in its service providing companies such as spas, barbershops, and saloons distributed mostly in malls around Nairobi.
Contacts
Address: 4th Floor, Lyric House, P. O. Box 57332, Nairobi
Email: ashleys@ashleyskenya.com
Mobile: 0722391864/0720784756/0723122911
Website: www.ashleyskenya.com
3. Beauty Point College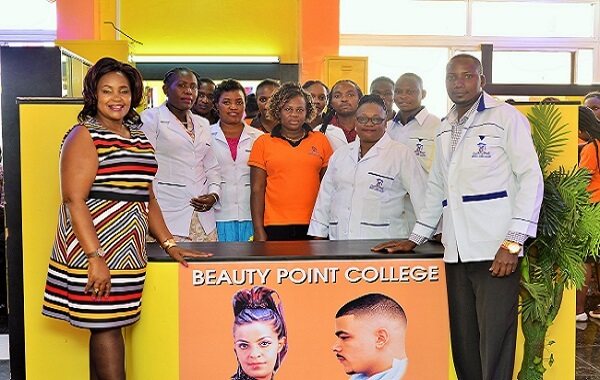 In a bid to meet the dire need for trained professionals in the fields of hair, beauty, and fashion, Beauty Point College was founded in 1997 and it thus recognized one of the earliest institutions in the industry.
It is internationally recognized as a leading institution offering learners an edge in the cosmetology industry due to its specially designed courses.
Its headquarters are located at Beaver House along Tom Mboya Street and it boasts of 9 approved courses in hairdressing, beauty therapy, nail technology, barbering, modeling and cosmetology among others.
Contacts
Address: 1st Floor, Beaver House, Tom Mboya street, Nairobi
Phone: 0726856999
Email: info@beautypointcollege.net
Website www.beautypointcollege.net
4. Unity College of Professional Studies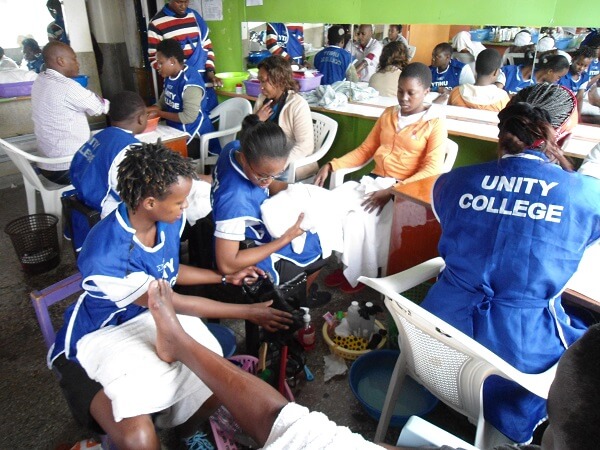 Having opened doors in May 2000, the medium level training institution located at Shepherds building opposite Buruburu Police Station has grown and expanded to accommodate over 1200 students and provide diploma and certificate courses in more than 5 other disciplines besides hair, beauty, and fashion.
These disciplines include information technology, hospitality, business, and commerce among others. The institution boasts of being a pioneering institute in the beauty industry and training some of the best hairdressers and beauticians in the country.
Contacts
Address: Shepherds Building, Buruburu Phase II Opposite Buruburu Police Station
Mobile : 0721-225428/0731277658, (+254) 20 786748, 0711-935728
Email: info@unitycollege.ac.ke
Website: www.unitycollege.ac.ke
5. Tonic Institute of Professional Studies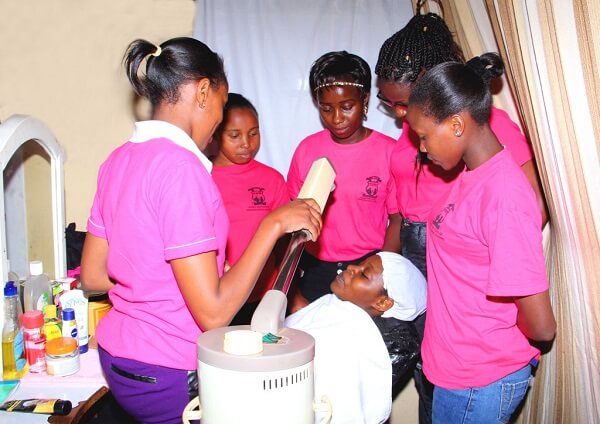 TIPS was launched in 2004 as a vocational training center offering diploma and certificate courses in computer studies, hairdressing, and beauty therapy. It is one of the most recognized beauty colleges in Kenya, outside Nairobi City.
The institution located in Thika next to Tuskys Chap Chap currently has a population of students exceeding 300 who enjoy comprehensive training programs tailor-made to meet the ever-growing global demands in the beauty industry.
The college provides on-campus accommodation and offers NITA and KNEC provided exams that ensure students graduate with approved certificates.
Contacts
Address: Kisumu House Next to Tuskys Chap Chap, Thika
Phone: +254722308194, +254737983018
Email: info@tonicinstitute.ac.ke
Website: www.tonicinstitute.ac.ke
6. Azizi Hair and Beauty College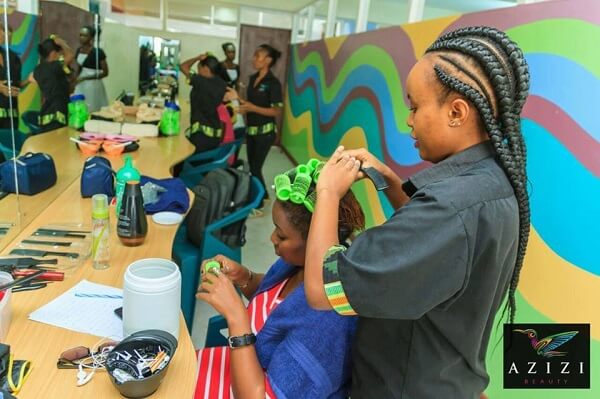 Azizi is a fast-growing beauty college located along Tubman Road, Nairobi which offers training in hair, beauty, and bridal services.
It boasts of a team of respected beauty experts with strong experience and educational backgrounds who ensure they provide the best training for enrolled students.
Most courses offered, take 6 months and range from disciplines under cosmetology which equips students with skills that will always be in demand and have a wide variety of options.
Contacts
Address: 27 Koinange Street, Nairobi Safari Club Annex, 1st Floor
Phone: 0790 459 918
Email: info@azizibeauty.co.ke
Website: www.azizibeauty.co.ke
7. Lintons College of Beauty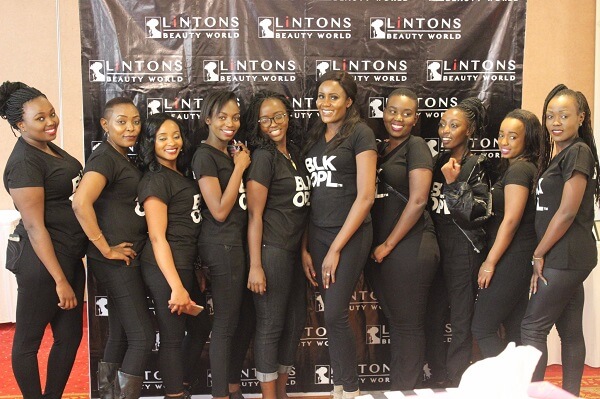 Lintons Beauty World is a highly recognized beauty company that deals with top beauty and fashion brands in the world such as; Estee Lauder, Lancome, Dior, Essie among others.
Its education branch, the Lintons College of Beauty is made up of a team of passionate beauty enthusiasts who share their experiences in the beauty industry in form of certificate courses in skincare, makeup artistry, and entrepreneurship in beauty industry.
The beauty college is located at Kenrail Towers, 2nd floor Ring Road Parklands, Nairobi and has the capacity and talent to facilitate training at international standards hence its status as a highly preferred beauty college in Kenya and internationally.
Meanwhile, it has stores in several malls mostly located within the Nairobi Metropolitan such as; Two Rivers Mall, Junction Mall, Garden City Mall, and Yaya Centre.
Contacts
Address: 2nd Floor, Kenrail Towers, Ring Road Parklands, Nairobi
Phone: 0714 870037
Email: ac.andy@lintonsbeauty.com
Website: www.lintonsbeauty.com
8. Alison Caroline Institute International College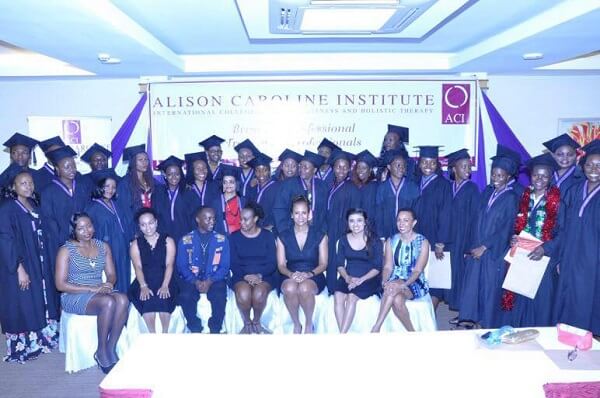 Founded in March 2003 by Alison Caroline Ng'ethe, this internationally recognized institute of beauty learning is among the few that are ITEC accredited.
ITEC (International Therapy Examination Council) is an English based therapy examination board whose qualifications are recognized internationally.
ACI offers diploma and certificate courses in beauty, sports therapy, diet and nutrition, anatomy and massage, gym and fitness, manicure and pedicure, waxing, makeup, among other disciplines. It has graduated thousands of students who have secured jobs both locally and internationally.
Currently, it boasts of its services in helping employers recruit suitable staff which gives its students an upper hand in the job market hustle.
Contacts
Address: Muthaiga Shopping Center, Limuru Road, Nairobi.
Phone: +254-773-529291, +254-733-848567
Email: info@acicollege.com
Website: www.acicollege.com
9. Carenic Professional Hairdressing and Beauty College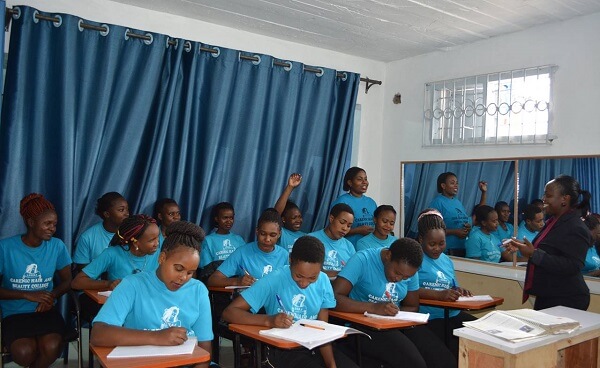 Carenic is a TVET approved and government accredited college which focuses on courses in hair and beauty.
The beauty college whose main branch is located in Solar World Building in Nairobi and satellite branch in Makindu town boasts of spacious modern facility and equipment which enables its trained professionals to equip students within a year with enough skills to succeed in the beauty industry.
Some of the diploma and certificate courses it offers include; salon management, barbering, holistic massage, and nail technology among others. The college also offers partial scholarship programs for needy students based on first come first served.
Contacts
Location: Donholm Roundabout, Solar World Building, Manyanja Road, Nairobi.
Phone: +254722840713
Email: info@carenic-college.co
Website: www.carenic-college.com
10. NIBS Technical College – School of Hair and Beauty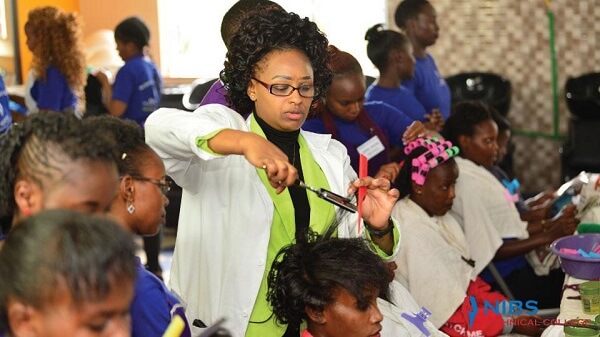 Nairobi Institute of Business Studies ventured into the beauty industry by establishing the school of hair and beauty which provides training in cosmetology and beauty therapy. It is now considered one of the best beauty colleges in Kenya.
The college whose main campus is located along Thika Superhighway in Ruiru boasts of having the right facilities to offer the best training in two major courses; Advanced Diploma in Beauty Therapy and Diploma in Cosmetology.
It has produced a good number of graduates who have either secure jobs in beauty parlors and spars while others have ventured into entrepreneurship.
Contacts
Location: Along Thika Road, Ruiru, Kenya.
Phone: +254 722 547746
Email: info@nibs.ac.ke
Website: www.nibs.ac.ke
Conclusion
Of course there are more great beauty colleges in kenya but the ones mentioned above are popular in the beauty and fashion industry and have a huge presence on the internet landscape. If interested, you can also check out the best DJ colleges in Kenya.