In the ever-evolving world of technology and data science, educational institutions play a virtual role in equipping aspiring professionals with the necessary skills and knowledge. Across Africa, several innovative schools have emerged, each with a unique focus on data science and related fields.
In this article, we will explore notable Kenyan institutions that are making a significant impact in the Kenyan tech scene. If you're planing to take up data science as a career, these institutions can be great places to start.
1. Africa Data School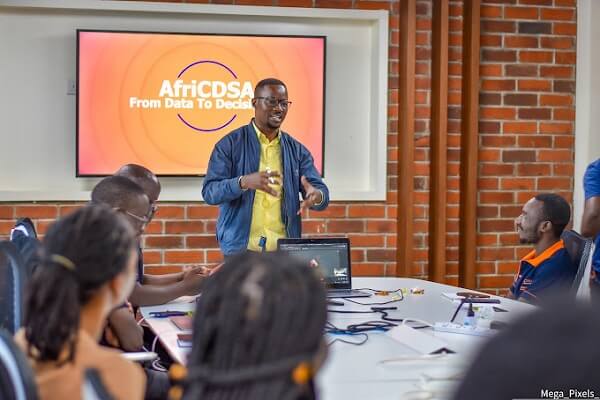 Africa Data School is an intensive data science training boot camp that was founded in 2019 by Duncan Muriithi. It is also an online platform that uses a cohort-based approach, it impacts its students with skills in data science such as coding and others. One of the good things about Africa data school is that it offers employment to its graduates. The school also offers courses suitable for ICT professionals who wish to advance their knowledge, also graduates with a programming and statistics course get to gain a lot from Africa Data School. It's one of the best online platform that can help one become a data scientist.
Courses offered include:
Machine learning
Big data
Computer Vision
National Language Programming
Program Structure: Course length of 12 weeks
Fees: Online classes at KS 40,000 and in-person classes at KS 50,000
Application: Visit the institution's website to sign up
Contacts:
Phone +254 748 366 631
Website: www.africadataschool.com
email: admissions@africadataschool.com
2. Moringa School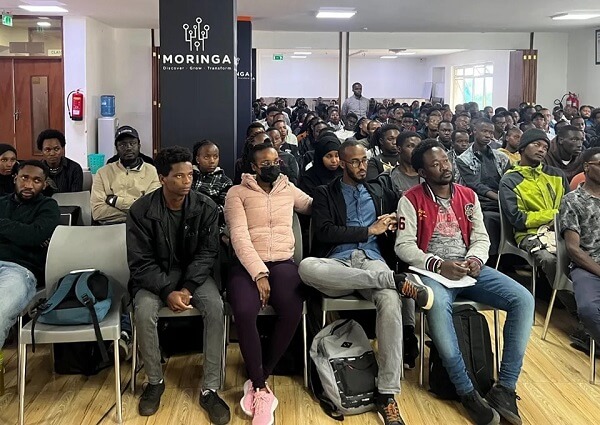 Moringa School is an Ed-tech provider across Africa and it is in partnership with Flatiron School. It was founded in April 2014. The school's mission is to nurture tech talent and provide market alliance skills. Moringa School has been providing quality skills over the years and has been mostly dedicated to providing market skills that are done by using transformative tech-based learning experiences. It offers a variety of courses that equip learners with the skills and knowledge that are needed. It is also a multidisciplinary coding school that provides technology and professional training to students through rapid skill training programs. Courses are offered both part-time and full-time and can be done online or physically.
Courses offered include:
Data science analytics
Python data science
Data modeling
Machine learning
Data Visualization
Program structure: For data science full-time a duration of 24 weeks from 8 am to 9 pm, and data science part-time a duration of 33weeks from 6 am to 9 am and on Saturdays starting from 9: 00 am
Fees: Data science Full-time KS 174,000 and part-time KS 200,000
Location: Ngong Plaza, 1st floor, Nairobi, Kenya, Victoria Plaza 5th floor, Westlands, Nairobi, Kenya
Application: Explore Moringa's courses and apply.
Contacts:
Phone – 020 500 2167
Website – www.moringaschool.com
Email -admissions@moringaschool.com
3. Jenga School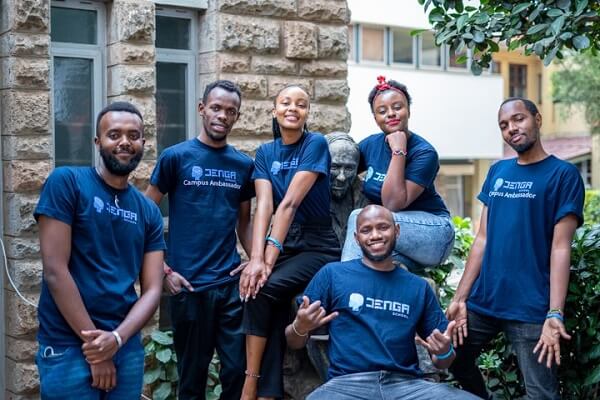 Jenga School is a computer science development institution, it was founded in 2019, and its mission is to unleash Africa`s genius to help solve global problems. Jenga School offers several courses such as data engineering, Software engineering, and data science. The school offers fully engaged classes which can either be physical or even online. Through the Jenga Foundation, it provides for underprivileged students. Students also get to work on real-time projects and get to have assistants that support them through their journey, they are also able to acquire practical skills and excellent interaction since teamwork is enhanced. At Jenga School, students are fully engaged in both the theory and practical side of learning.
Courses offered include
Advanced data science and AI program
Python programming courses
Program structure: – 6: 00 AM TO 9 PM -Advanced data science, Tuesday and Thursday from 6: 00 pm to 8: 15 pm for Python Programming
Fees: A tuition fee of KS 176,000 which is payable in installments for advanced data science and AI, and for python programming KS 25,120
Location: Riara Road, Nairobi, Kenya
Application: Contact the school to get directions.
Contacts:
4. Blossom Academy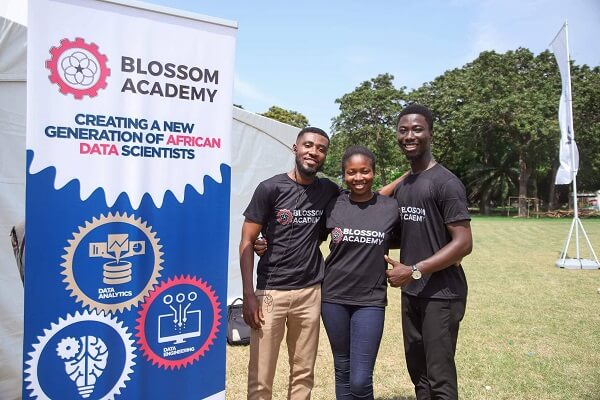 Blossom Academy, is an institution that believes that the technology skills gap fundamentally exists as a result of an opportunity gap. It was established in 2018 and its mission is to create a pathway where untapped African talents with diverse academic backgrounds can build both knowledge and skills. It bridges this outstanding gap by bringing in industry partners, ambitious students, and a passionate team under one roof. Throughout the years Blossom Academy has tried to create Africa`s most diverse community. It is believed that it impacts its student and cohorts with both hard skills and soft skills required to excel. Each cohort at Blossom Academy is led by a qualified data professional who is background checked for skill set.
Courses offered include:
Program structure: Visit the website (No information is provided)
Fees: Visit the website ( No information is provided)
Location: Kwabenya, Andorra, Ghana, Kariobangi South, Nairobi, Kenya
Application: Explore the available courses and click on express interest on the one you're interested in.
Contacts:
Phone: +233 59 498 2555
Website: www.blossom.africa
Email: info@blossom.africa
5. ALX Africa
AlX is a leading technology training provider build to accelerate the careers of young Africans through technology and professional skills such as perseverance and collaboration. ALX was established in 2018. It also offers some free courses such as full-stack web development. The main mission is to transform Africa by developing and connecting a new generation of ethical and entrepreneurial leaders. At ALX one can get the right skills, opportunities, mindset and to become a young leader. It helps in unlocking the true potential and also provides world-class training to the next generation of innovators and entrepreneurs. Together with their partners -MasterCard Foundation and the ROOM, ALX is aimed to be a master driver in technological innovation.
Courses offered include:
Data Analysis
Full-stack web development
Cloud development
Program structure: A 6-month full-time course for any data science-related course
Fees: Program training at no fee/cost
Location: Nairobi area, Kenya
Application: Visit the application page to register.
Contact:
Phone: Not available
Website: www.alxafrica.com
Email: support@alx.app
6. Zuka Data School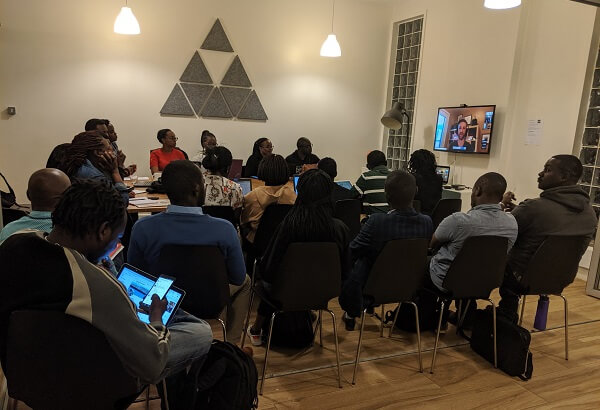 Zuka data science school is a premium institution that specializes in data analytics, machine learning, and artificial intelligence. It was established in 2019, the school is dedicated to providing cutting-edge education that aligns with industry needs and personalized career development. Zuka offers a comprehensive 12-week foundation program which is tailored for university graduates and young professionals who may be inspired to acquire essential needs in data science Additionally, the school provides short courses and workshops to cater to various learning needs. Their mission is to raise awareness and set high standards in the field of data science and unlock endless possibilities of a data-driven world.
Courses offered include :
Data Analytics
Artificial Intelligence
Program structure:12 weeks of online classes and evening classes that start from 9: 00 am to 12: 00 pm
Fees Visit the website (: No information is provided)
Location: Galana Plaza,7th floor, Nairobi
Application: Contact Zuka Data School to get guidance
Contacts:
7. Brannet School Of Data Analytics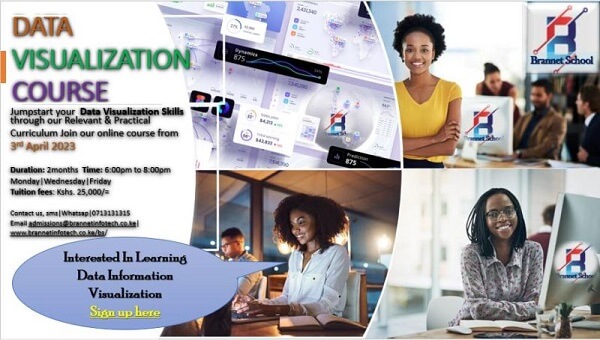 Brannet School of data science analytics is tall in transforming the way tech education is perceived in African curricula. Since it was established in 2014 this dynamic online platform has been diligently preparing candidates and researchers to expand their capabilities and make profound contributions to the field of data science, the educational institution offers a gateway for a whole new world of possibilities. With its mission rooted in the transformative power of data science analytics, this visionary institution seeks to revolutionize all fields of professions, with its unwavering commitment to transforming tech education it also focuses on discovering the power of data science to shape a world that is limited by its imagination.
Courses offered include :
Python Programming
Part-time data science
Online data introduction visualization
Robotics process automation
Program structure: Tuesday and Thursday from 6: 00 pm to 8:30 pm and Saturday from 9: 00 am to 11:00 am
Fees:
Python programming – KS 15,500 for 2 months
Part-time online data science – KS 30,000 for 3 months
Online data visualization – KS 25,000 for 2 months
Online data visualization – KS 25,000 for 2 months
Online data visualization – KS 25,000 for 2 months
Online data visualization – KS 25,000 for 2 months
Location:Chalk Musau Gitau Road off Waiyaki way
Application: Visit the application page to register
Contacts:
Phone: 0713131315
Website: www.brannetinfotech.co.ke
email: admissions@brannetinfotech.co.ke
8. Sonek Data School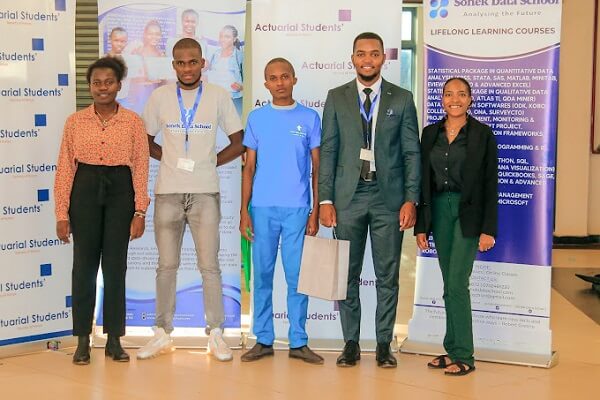 Sonek data school,l stands out for its unique methodology which focuses on research and data analytics to provide cutting-edge analytics solutions. With a 95% accuracy rate, the school`s practical classes guarantee a comprehensive learning experience whether one chooses to study online or on campus. They have experienced staff who are very passionate about their work, and hence they encourage excitement in students which ensures professional development. At Sonek data school, it prioritizes accessibility by offering affordable and flexible payment options as well as scholarships. Additionally, the school offers an online and campus learning platform that enables students and individuals from anywhere in the world to pursue their studies.
Courses offered include :
Python Programming
R Programming
Program structure: morning classes from 10 am to 12 pm, afternoon classes from 2 pm to 4 pm, and evening classes from 8 pm to 10 pm.(FROM MONDAY TO WEDNESDAY, NB: Attend only one session).
Fees: For about 8 to 12 weeks one has to pay KS 7,500 for both R and Python programming.
Location: Ngong, Nairobi, Kenya
Application: Visit the application page to apply.
Contacts:
Phone: 0202021001 or 0715401112
Website: www.sonekdataschool.com
Email: admin@sonekdataschool.com
9. NIIT Kenya
NIIT Kenya is one of the leading institutions dedicated to empowering minds and transforming futures through its quality education and cutting-edge technology. It also has a legacy of excellence spanning over several years, NIIT was set up in 1981 and it is committed to providing an industry – relevant training programs that equip individuals with the skills necessary to thrive in today's dynamic world.NIIT offers training and development solutions to individuals and also institutions. It has also been ranked among the worlds leading institutions owning comprehensive arrays of talented development programs.NIIT Kenya was set up to help the nascent industry to overcome its human resource challenge.
Courses offered include:
Program structure: takes 2 hours for 3 to 4 days in a week and on Saturday early morning and late evening classes.
Location: Barclays Plaza, Nairobi, Kenya
Application: Visit the application page to apply
Contacts:
Phone: 07 42 37 63 14
Website: www.niit.com/kenya
Email: info@niitkenya.com
10. Ubunifu College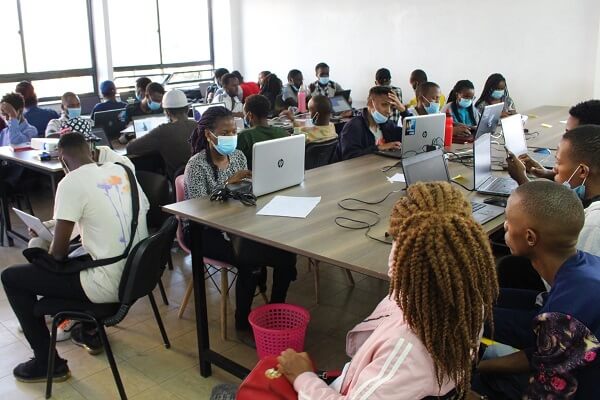 Ubunifu College is a dynamic institution dedicated to unleashing creativity and inspiring innovation in the fields of dynamic technology. With a passion for nurturing talent and a commitment to excellence, Ubunifu College offers a range of specialized programs that equip students with the knowledge and skills needed to thrive in a creative industry.
At Ubunifu College, students are immersed in a vibrant and collaborative learning environment, guided by experienced faculty and industry professionals. Through hands-on projects and cutting-edge facilities, students explore their artistic abilities, develop technical expertise and cultivate a strong foundation for a successful career in design, animation, and multimedia or web development.
Courses offered include
Full-stack web development
Professional courses
Machine learning
Program structure: All weekdays from 9:00 am to 12:00 does not operate on weekends.
Location: Paramount Plaza, Nairobi, Kenya
Application: Visit the application page to apply
Contact:
Phone: 0727634101
Website: www.ubunifucollege.com
Email: admisions@ubunifucollege.com
In Conclusion
Collectively, these institutions are bridging the gap between industry demands and the skills possessed by graduates. By equipping students with cutting-edge knowledge, practical skills, and industry exposure, these students are empowering individuals to become data-driven professionals making a meaningful impact in Africa's evolving tech landscape.
As the field of data science continues to evolve, it is crucial to acknowledge the contribution of these institutions in nurturing the next generation of African data scientists. With their innovative approaches, comprehensive curricula, and commitment to practical learning these schools are shaping the future of data science education in Africa and inspiring countless individuals to embark on successful careers