Kenya being one of the most developed countries in East Africa, has earned its place amongst the top through the development of infrastructure. Hence there are a number excavator schools in Kenya that provide students with skills required for equipment operations, maintenance, and undertaking safety measurements.
The schools listed below have produces qualified graduates as evidence and they have helped in the construction and infrastructure development in Kenya today. Over the years these institutions have tried to bridge the skills gap and at the same time contribute to the success of their nation therefore these institutions are highly recommended.
1. Sensei Institute of Technology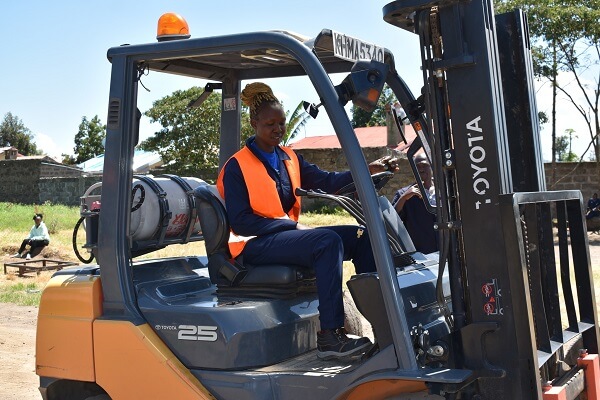 This is a private technical and training center and is registered by technical vocational education and Training (ITVET). Sensei is one of the leading plant operator schools in Kenya. It was established in 2013 and has grown over the years. Additionally, Sensei Institute of Technology courses support the best practices and ensure learners have a high level of technical skills and since it was established it has produced some of the best employment opportunities and entrepreneurs. The school's mission is to develop a strong pool of skilled market-ready trainees for the construction industry's labor needs. The institution also impacts technical through a professional industry based on a practical approach.
Courses offered include:
Driving
Plant operator course
Mechanics course
Building and Construction
Generator repair
Program Structure: The plant operator takes one month, three months for generator repair, and six months for both plant mechanics and building and construction.
Fees:
Plant operator: Day scholar (KS 68,000), Boarder fee (75,000)
Plant mechanics: Day scholar (KS 155,000), Boarder fee (197,000)
Building and Construction: Day scholar (KS 125,000), Boarder fee (KS 67,000)
Generator repair : Day scholar(KS 61,000), Boarder fee (KS 82,000)
Location: Barnabus centre, Nakuru, Nairobi (Main campus), Kitengela ,Nairobi
Application: fill out an online application form for the course
Contacts:
Phone: 0729891728 (main campus), 0717951055 (Nairobi campus)
Website: www.senseitechnology.co.ke
Email: info@senseitechnology.co.ke
2. Nairobi Technical Training Institute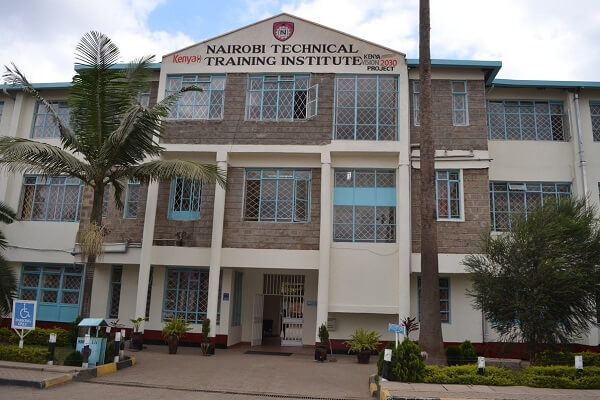 Nairobi technical institute is a premier education institution dedicated to equipping students with practical skills in various technical fields. NIIT offers a wide range of courses and training programs designed to meet the evolving demands of the job market, the school itself has hands-on learning and an industry-relevant curriculum that prepares students for future careers. Since it was founded in 1951 the educational facility has ensured that students receive a comprehensive education that combines both theoretical knowledge with real-world experience. NIIT is also committed to empowering individuals and contributing to the socio-economic development of the nation. It is also a technical and training vocational institute.
Courses offered include:
Diploma in building technology
Certificate in building technology
Driving
Program Structure: full-time for both certificate and diploma in building technology for three terms and for driving part-time is offered for one month.
Fees for building and technology :(KS 36,100) and for driving (KS 18,000 ) for light trucks.
Location: Mogira Road, off Park and ring road Ngara, Nairobi.
Application: Visit the online application page to get started
Contacts:
Phone: 020 6764863,0721 23 33 94
Website: www.nairobitti.ac.ke
Email: nairobitechnical@gmail.com
3. Kenya Earthmovers and Highways Training College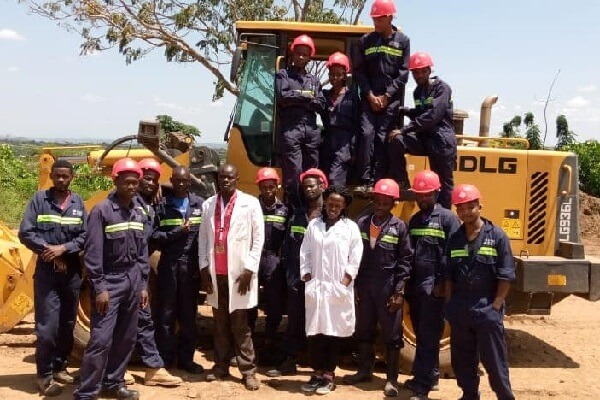 KEHTC is a reputable institution established in 1948 that specializes in the training and development of skilled professionals in the field of earth movement and highway construction. It offers comprehensive programs and knowledge that enable its students to excel, the college ensures that its graduates are well-prepared to operate heavy machinery and adhere to safety standards. It has experienced faculty and industry partnerships that provide its students with valuable insights into the latest advancements and practices. The school is a committee to produce competent professionals that will contribute to the growth and development of Kenya's infrastructure.
Courses offered include:
Motor grader
Compact roller
Bulldozer
Excavator
Shovel and forklift
First aid course
Fire safety training
Program Structure: No relevant information is provided
Fees: fee varies per program, for inquiries on fees and account number, kindly contact the admissions office.
Location: Thika Garissa Road at Kwaheri stage, Nairobi
Application: Application forms can be obtained from the admissions office
Contacts:
Phone: 0708308780 or 0713035717
Email: kenyaearthmovers.htt@gmail.com
4. Kenya Institute of Highways & Building Technology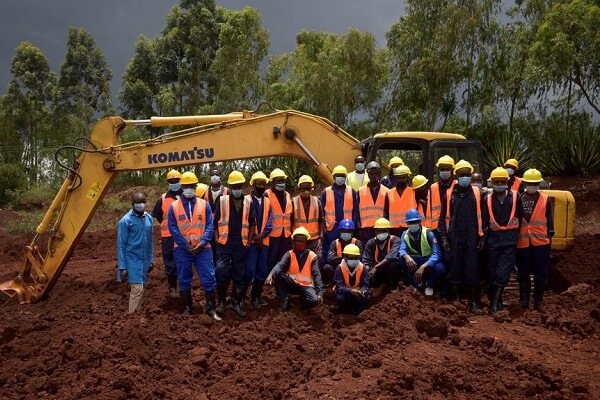 Kenya Institute of Highway and building technology is a renowned educational institution that plays a crucial role in shaping the future of infrastructure and construction in Kenya. With a rich history and commitment to excellence, It was established in 1978 and has become one of the leading plant operator schools in Kenya. One of the key areas that KIHBT is highway engineering, it also offers diploma and certificate courses and programs in highway engineering that covers various aspects of road construction and maintenance. These programs provide students with a comprehensive understanding of construction materials, methods, and techniques. With its rigorous academic programs and practical training opportunities, it continues to produce graduates who make significant contributions to the nation's infrastructure industry.
Courses offered include :
Higher diploma in building economics
Higher diploma in automotive and plant option
Diploma in building and construction
Certificate in automotive mechanics
Certificate in construction plant mechanics
Program Structure: Contact the institution for more information
Fees:
For diploma courses: 22,000 KS per term
Higher diploma:26,550 KS per term
Certificate courses:19,500KS per term
Location: Commercial St, Nairobi
Application: Click on the online application form
Contacts:
Phone: 020 2465760
Website: www.kihbt.ac.ke
Email: rfti_highways@kihbt.ac.ke or principal@kibht.ac.ke
5. Institute of Applied Technology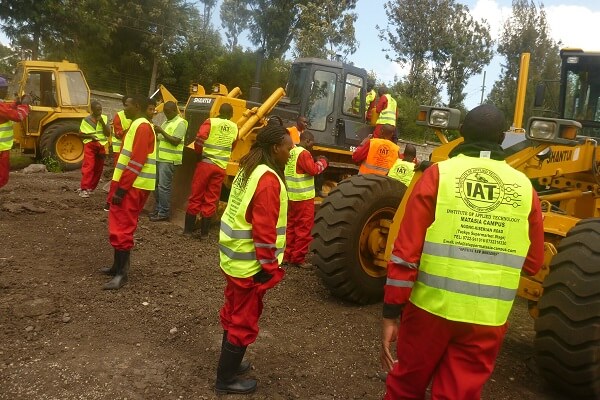 IAT Is an institution that brings both expertise and insight that ensures students receive the highest quality education that aligns with the industry standards. One of the key distinguishing factors of IAT is that it emphasizes practical learning that enables students to engage in hands-on experimental projects. Additionally, the Institute of applied technology places a strong emphasis on holistic development that will be aimed to shape well-rounded individuals who not only possess technical skills but also strong communication, leadership, and entrepreneurial abilities, IAT has also updated its curriculum to reflect the latest advancements and industry trends to ensure that graduates are well prepared to meet the demands of the ever-changing job market.
Courses offered include :
Program Structure: No information was provided
Fees: Contact the help desk using the helpline provided below.
Location: Ngong Kiserian Road, Nairobi
Application: The application process is straightforward, pick a form from any of our admissions offices or opt for the online application.
Contacts:
Phone: 07 01 000 660
Website: www.iatuppermatasia:campus.com
Email: info@iatuppermatasia:campus.com
6. Nyakio Plant Operators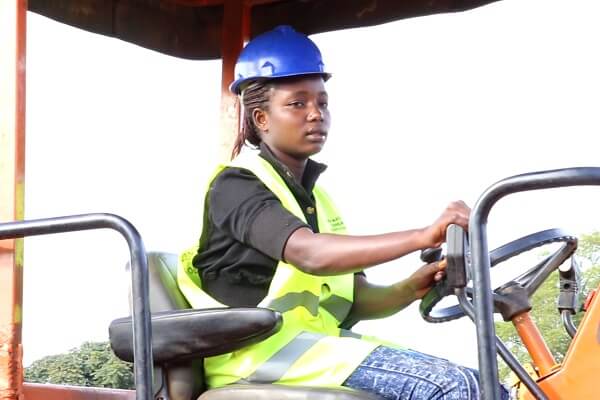 This is a human resource consultancy firm located in Kenya that consists of both administrative, human resource management, and recruitment background. They provide both skilled and unskilled workforce Nyakio plant operators are registered in Kenya and are fully funded, licensed, and registered under by national employment authority and other professional bodies in the republic of Kenya. Their vision is to become the reading market pioneer in recruitment and integrated workforce and to provide worldwide Nyakio operators also uphold standards of professionalism such as competency, integrity, and moral values. It is also one of the largest plant operator schools in Kenya to offer certificates, diplomas, and artisan courses. The foundation also has the necessary skills and equipment needed in the field. 
Courses offered include :
Machine Operator for excavators, bulldozers, graders, shovels, rollers, and forklifts
Plant operator
Driving
Program Structure: No relevant information is provided.
Fees: For both machine and plant operators, Day scholars pay (Ks 87,000) and full boarders (KS 98,000) for driving one is required to pay (KS 2,800) to acquire a driving license and those who have (KS 2,450) for endorsement.
Location: Thika Valley, Kenya
Application: Visit the institution to acquire an admission form
Contacts:
7. Safat Earthmovers And Driving School
Safat School is an institution that is dedicated to providing comprehensive training in earthmoving equipment and driving skills. At Safat, the school offers practical experience in driving vehicles. Safat Earthmovers and the driving school curriculum are designed to cater to both beginners and experienced individuals looking to enhance their skills. The school also has a strong track of producing skilled and competent graduates who have successfully pursued rewarding careers in the earthmoving and driving industry. The extensive driving lessons for various types of vehicles enable the students to become professionals, prepare their students for real-world situations the prioritize safety and also professionalism.
Courses:
Machine Operator
Plant operator
Driving
Program Structure: No relevant information is provided.
Fees: Call for more inquiries or send an email
Location: Refinery Road, Mombasa
Application: Visit the office to access an application form
Contacts:
Phone: 0722851570
Website: www.safatearthmovers.co.ke.
8. International Plant Machinery Technical Training Institute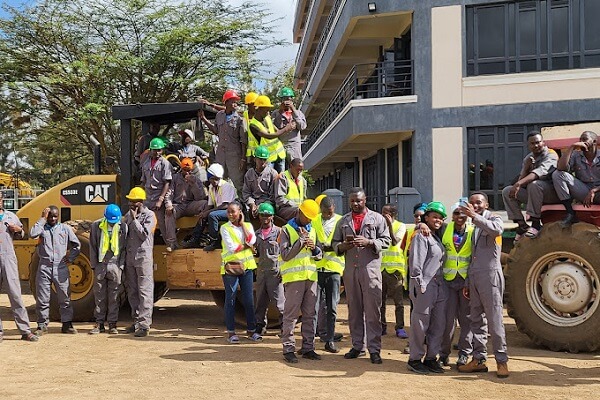 IPMTTI Is an NTSA-approved driving school that is dedicated to improving society`s economic growth through extensive training in plant operation mechanics and motor vehicle driving. The school is committed to providing quality courses through practical training. The International plant machinery Technical training institute aims to bridge the gap by offering the relevant plant operator and mechanic courses that will prepare the learners, they also have modern equipment that will offer skills to the students. The school also has highly skilled professionals and instructors who integrate their experience to train learners, and friendly optimal environments of learning have been established in the institution.
Courses offered include:
Plant operator
Plant Mechanics
Motor vehicle driving
Program Structure: The plant operator operates for 3 months and training is offered on full-time practice the institution is open from Monday to Friday from 8 to 5 p.m. and Saturday from 8 to 12 noon.
Fees: Contact the institution for inquiry
Location: Thika: Off Garissa Road
Application: Click on the online application form to enroll.
Contacts:
Phone 0725782912
Website: www.ipmtti.co.ke
Email: inquiryinternational.machinery.insta@gmail.com.
9. Ganatra Plant & Equipment Training Institute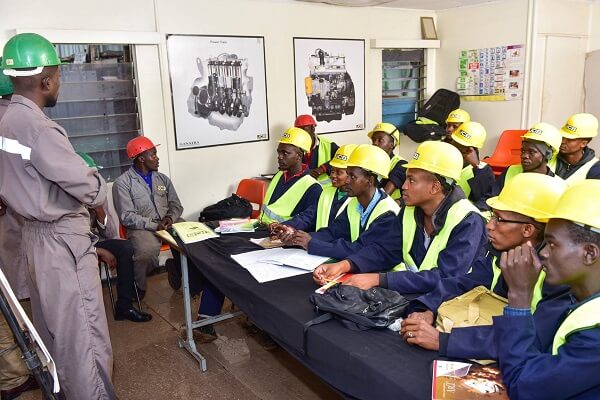 Ganatra is an institution that provides exceptional training in the field of plant and equipment operation, it offers a comprehensive and wide range of courses that cover both plant and equipment. The experienced instructors around the school offer practical classes that ensure their students have hands-on experiments in a controlled and safe environment. Gantra Plant and equi[pment Institute also prioritizes protocols and maintenance procedures and efficient operating techniques that ensure their students and graduates are well prepared for real-life challenges and have the expertise needed for them to excel in their careers they also offer short time and long-term courses.
Courses offered include :
Machine operator training
Program Structure: Machine operation takes a total duration of four weeks to be completed.
For fees: Contact the institution for more information
Location: Ruaraka, Nairobi, Kenya
Application: Visit the institution's Facebook page for more information on the application process
Contacts:
Phone: 0758 960 050
Email: info@gpetraining.co.ke
10. Kilimambogo Highways Building and Technology (KIHBTECH)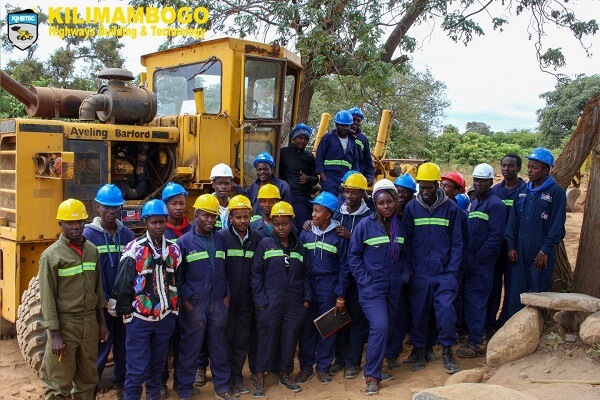 Kilimambogo Highways Building and Technology is a leading training center for heavy equipment operators located in Thika, Kenya. The college is accredited by the NTSA (National Transport and Safety Authority) and offers courses in plant operation. It offers hands-on training on various machines such as excavators, graders, backhoes, rollers, forklifts, and shovels while emphasizing the importance of developing skills that can widen career opportunities and help students achieve their ambitions. It offers marketable courses and aims to provide top-notch quality education. It also emphasizes that acquiring a global qualification in a plant operation can open doors to success. KIHBTECH is committed to supporting students and providing the resources they need to succeed.
Courses offered include :
Plant operation
Driving
Certificate in heavy plant and machine
Machine operation.
Program Structure: This takes a total duration of 3 months for all courses listed above.
Fees: Inquire with the institution
Location: Thika Off Garissa Road, Kenya
Application: Visit the online application page to register.
Contacts:
Phone: +254 00708 308
Website: www.kilimambogoinstitute.com
Email: kilimambogohighways@gmail.com
11. Lake Naivasha Institute Plant & Equipment Training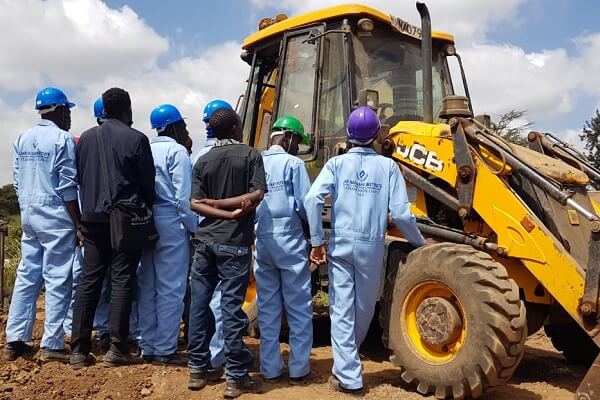 Lake Naivasha Institute is a training facility built to make a better future for students and also society. The institute's trainers are locally registered and licensed with years of experience which ensure training remains sensitive to students, it is a premium training facility that offers competitive training in heavy machinery, tourism and tourism guiding The school where possible also tries to assist it`s students with internship placement and offer them post certification guidance opportunities both locally and internationally depending on the student`s desire. It has a mission to develop its students with the highest levels o academic achievement to prepare them to reach their full potential and prepare them to become more productive.
Courses offered include:
Plant operation lifting machines program
Program Structure: Inquire with the institution
Fees: Inquire with the institution
Location: Rangecem building, Wayaki Way (main campus), Institute 2nd Floor Stanbank House, Moi Avenue (Nairobi CBD Campus)
Application: Contact the admissions office through this online form.
Contact:
Phone: 0721705441,0719618099
Website: www.lakenaivashainstitute.com
Email: lakenaivashainstitute2014@gmail.com
12. Kithimani College of Plant Operators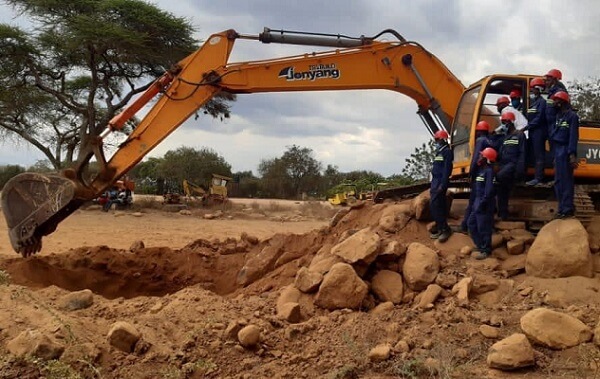 Kithimani College is an institution that has skilled trainers who ensure that by the time one is done with the necessary course, the student will have been equipped with the necessary skills. The school offers flexible courses and adjustable schedules that enable the students to cope with the busy environment .it has also introduced a new combination course of both plant operation and plant mechanics. Kithimani College of plant operators is one of the few colleges accredited by the national transport and safety authority to provide a defensive driving course. The school is also a cheap and affordable institution for anyone interested in learning plant operation and the machines involved in the field.
Courses offered include:
Plant operation
Plant mechanic
Driving
Program Structure: No information was provided
Fees: Call the institution's number for more information.
Location: Machakos, Kenya
Application: Intakes are offered at the start of every month
Contacts:
Phone: 0759332229 or 0759332230
Email: kithimanioperatorcollege@gmail.com
Wrapping up
By impacting the necessary knowledge and skills the excavator schools listed above have helped a lot of students and also individuals. Furthermore, one of the most exciting reasons to enroll in these institutions is because they have flexible programs that have been designed to align with the student's needs, the highly skilled instructors and full-time practicals make it even better, and the excavator schools also accept bursaries and installment payment to ensure no one who has dreams of being an earthmover is left behind. So at any point, if you have wished to become part of the reason Kenya thrives through its infrastructure, visit and enroll in any of the schools.