Due to the high unemployment rate in Kenya, it is wise to pursue marketable courses in Kenya.
Our current employment market has hardly any job opportunities for the least commercial jobs. Eventually, these slots are expected to decrease.
You do not want to spend the rest of your life looking for a job, do you?
In a Kenyan high school, part of the fourth year is spent fantasizing about joining the best university in the country.
We all wondered what courses we wanted to take. What we did not know is the career path we choose would shape our lives.
As we come of age, we understand why some courses are not marketable and change our minds.
Most Marketable Courses in Kenya
The following is a list of the top 20 most marketable courses in the current and future employment market. Graduates from such programs have acquired high jobs in the country and abroad.
20. Electronic and Computer Engineering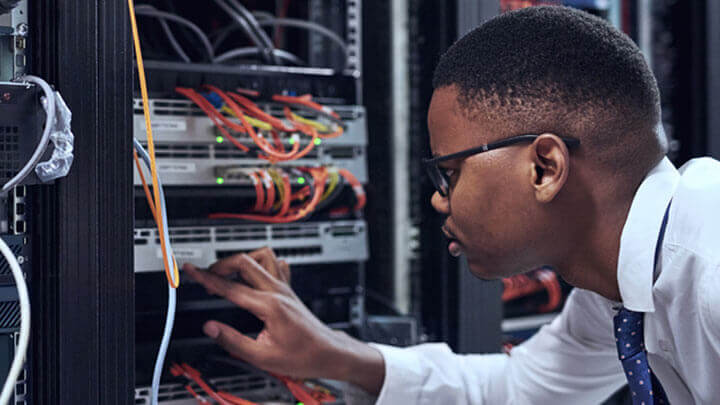 We are living in a digital world that heavily depends on technology. Electrical and Computer engineering integrates numerous computer science and electronic engineering fields necessary to advance and create innovative computer hardware and software.
Whether diploma or degree, the course is highly marketable. Many companies have a vacancy for these graduates and rely on them for new production technologies.
When it comes to salary, these graduates enjoy good pay. On average, a person earns Ksh 140,000 per month. However, salaries vary depending on the organization and the amount of workload assigned.
Kenya power is one of the best-paying companies in the country
Bachelors of Technology in Electronics and Computer Engineering is best offered in TUK and the Kirinyaga University. The course takes four years at community colleges and trade schools, while flexible programs allow 5 to 6 years for part-time students.
19. Software Engineering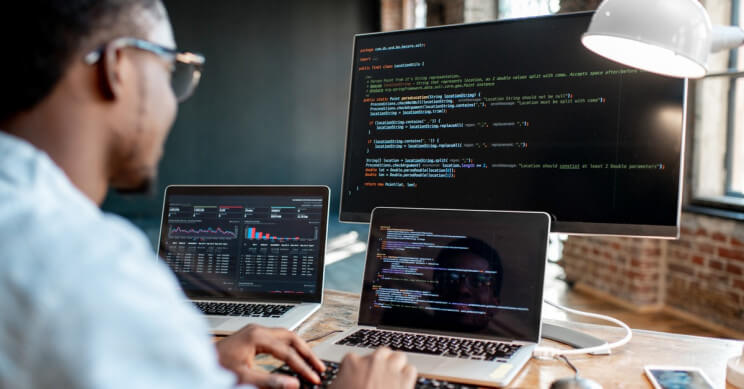 Software engineering is one of the best marketable courses in Kenya. It entails developing software applications and computer systems.
Developing a complex computer application rewards a minimum of Ksh 100,000. Exciting right?
In Kenya, top companies such as Safaricom, Faiba, and IBM employ such graduates and pay a minimum of Ksh 200,000 per month.
Well, there is more to Software Engineering than just employment.
You can use the skills acquired to make more money. For example, Garrett Camp, Stumble Upon, and Travis Kalanick used the knowledge of software engineering to build Uber, initially known as Ubercab. Today, the company makes billion dollars per year.
Software engineering is offered in various universities across the country, including K.U, Muranga university college, university of East Africa Baraton, and multimedia university. It takes approximately four years to study software engineering as a full-time student.
18. Teaching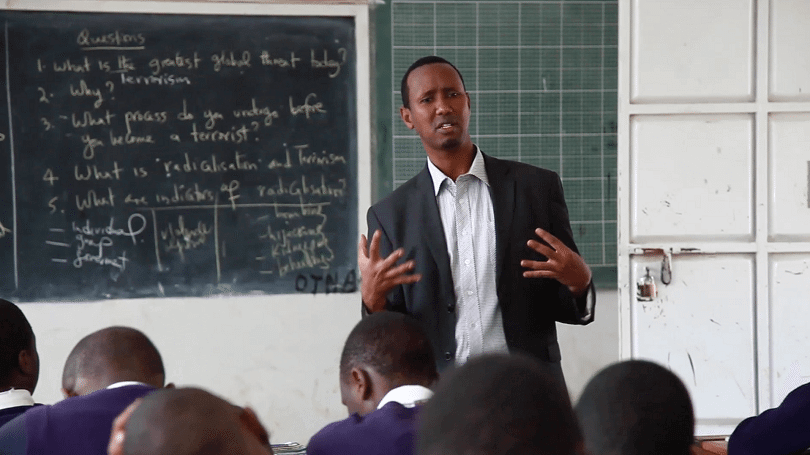 Teaching is one of the most stress-free yet marketable jobs in Kenya. in primary school, teaching involves basic stuff such as multiplications, additions, reading, name it.
For a secondary school teacher, it is all about directing students in science practical, telling history students what happened in the past, marking exams, and so forth.
Some of the teachers will even dictate notes and leave them for the students to study and understand. I mean, how easy does it get.
Teaching as a career earns you a minimum of Ksh 25,000 per month. Some of the high-ranking teachers earn up to Ksh 70,000 depending on the level of education.
This is a good salary considering you are not working for long hours. You have holidays per year, accommodation is available, no working during the weekends, and is among the most marketable in the country.
As long as there are schools in the country, it is almost impossible for a teaching graduate to be jobless.
Institutions that offer teaching courses in Kenya are endless. Some of the best in the country include Laikipia University College in Nyahururu, Beam International Training Centre Nairobi in Nairobi, Presbyterian Teachers College Rubate Chuka, Embu College in Embu. This course takes up to 4 or 5 years in Kenya.
17. Pharmacy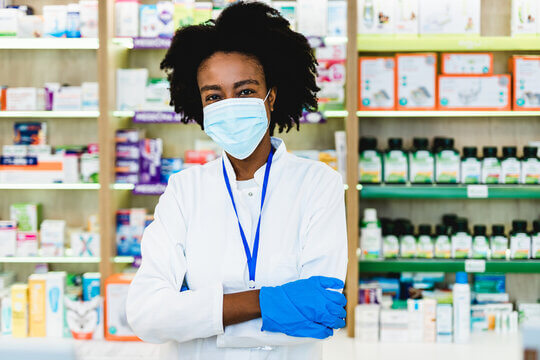 Pharmacy is one of the most recognized courses in Kenya. The high number of private and public hospitals has created career opportunities in the country.
It is also a diverse and worthwhile career.
A pharmacist bestows treatment medications to patients and offers knowledge in the safe use of medicines. Also, they conduct screening, vaccination and offer advice on healthy living.
Pharmacists in Kenya earn a good salary at a minimum of Ksh 92,000 and an average of Ksh 188,000. This salary includes housing, transport, and other benefits. However, wages are based on skills, experience, location, and gender.
Today 25% of pharmacists earn Ksh 128,000, while 75% of pharmacists earn more than Ksh 128,000.
One can obtain a pharmacy degree from UoN, JKUAT, and KU. Bachelor of Pharmacy is a full-time course and takes not less than five years to study.
16. Marketing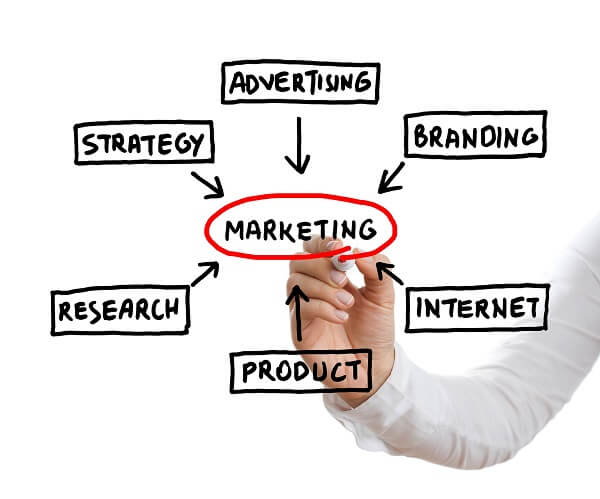 Marketing is a strength for every business. It maintains relationships with customers. This is why most companies always have social media and online marketers.
Marketing is one of the most salable courses in the country. It includes communication, management, emotional intelligence, negotiations, and anything that pertains to customers.
These graduates earn Ksh 50,000 to Ksh100 000 per month. In some companies, a commission is earned per product sold.
This course is best offered at KU, Inoorero University School of Business in Nairobi, The East African University in Kajiado, and International University of Professional Studies. It takes four years to complete the course as a full-time student.
15. Real estate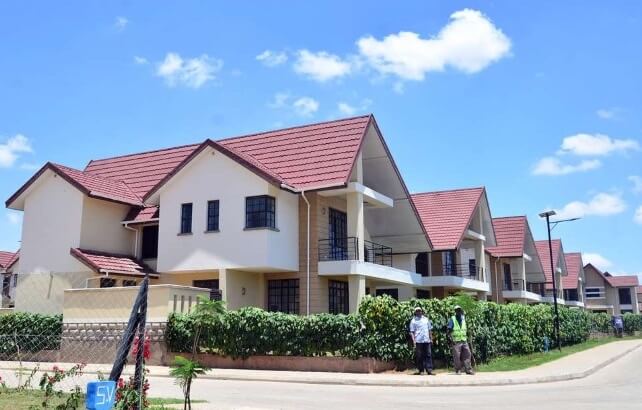 Real estate as a career involves improvement, buying, and selling of property. You can get into real estate as a property developer, online marketer, quantity surveyor, interior designer, real estate agent, or architect.
Either way, real estate can earn you an average salary of Ksh 166,000. The minimum amount one can get from the career is Ksh 61,000.
As a real estate agent, earning depends on your hard work. You can make as much as you want just by closing sales.
Real estate course is best offered in MKU, UoN, and Gretsa University School of business in Thika. It takes four years to study the course.
14. Medicine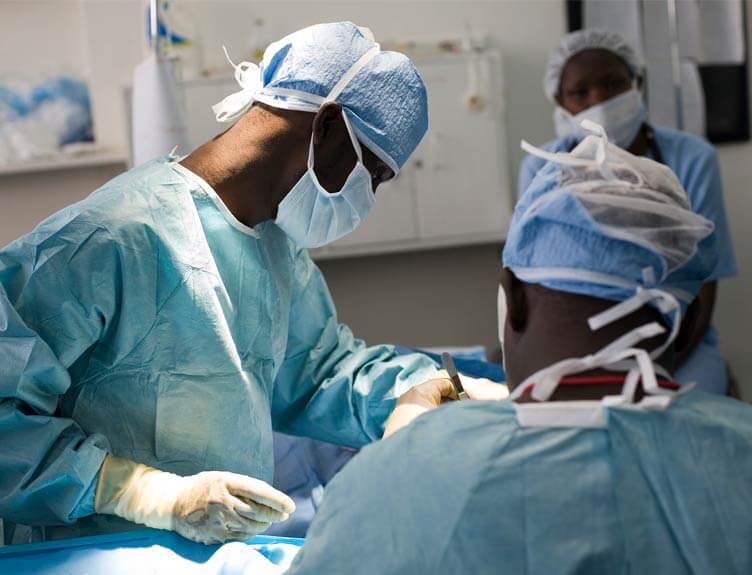 Although labeled as one of the most challenging courses, medicine is a highly marketable course.
As long as the country has sick patients, pregnant mothers, and finite people, you can never lack job opportunities.
Medicine involves performing physical tests, running diagnostic checks creating patient care strategies, and treating patients.
Medicine is a lucrative field.
Doctors in Kenya earn an average salary of Ksh 345,000 per month. 50% of medical graduates in Kenya earn less than Ksh 331,000, while 50% earn more than Ksh 331,000.
Alternatively, you can start a private hospital and earn from it. Many Kenyans have made fortunes from it.
Today, medicine course is best offered in KU, MKU, UoN, and Maseno university medical school, Kenya Methodist University School of Medicine, JKUAT, Egerton University, and Kisii University School of Health Sciences.
Medicine course takes a duration an average duration of 6 to 7 years. Note that this may vary depending on the system.
13. Statistics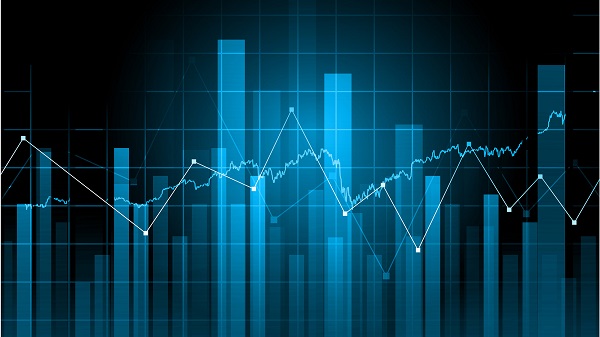 If you love mathematics, this is the course for you.
Statistics is one of the fastest-growing careers in Kenya.
Chances are graduates under this course will be few in the future.
It involves gathering arithmetic data to help corporations make numerical data logic, spot developments, and make predictions.
A Statistician earns an average salary of Ksh 229,000 per month. This is Ksh 2.75 million per year. The fact is only 25% of statisticians in Kenya earn less than Ksh 159,000.
The best universities offering the course include Strathmore University, Moi University, Maseno University, JKUAT, University of Nairobi, and Kabianga University. A Bachelor's degree in Kenya takes four years.
12. Survey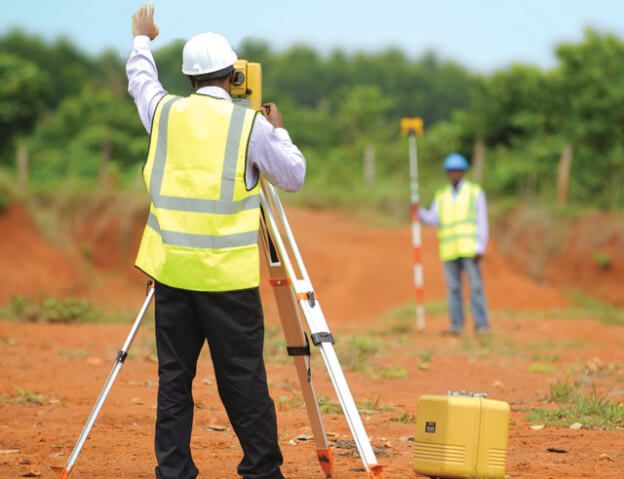 This course includes determining the legal property boundaries. This is done by collecting data and compiling legal documents for real estate and mapmaking.
Companies that may employ surveyors include real estate companies, quantity surveying companies, civil engineering specialists and consultancies, and local authorities
The Survey course is highly marketable and has few graduates.
A surveyor earns an average salary of Ksh 86,500. 75% of such graduates make more than Ksh 58,800. The pay is based on the level of skills, experience, and location.
The Survey course is best obtained in UoN and JKUAT. This course is only offered to full-time students and takes three years to complete.
11. Actuarial Science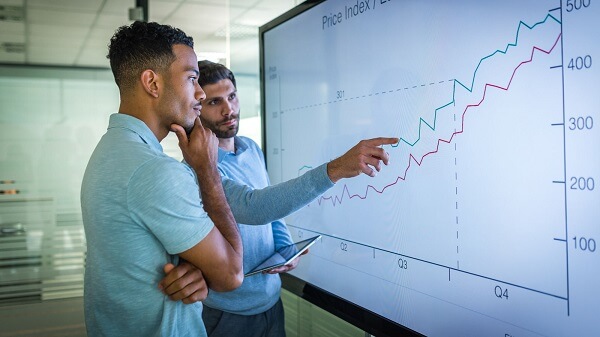 Actuarial science involves forecast and risk control centered on finances, mathematics, and figures. Actuaries help companies to regulate costs and make more profits.
Insurance corporations use them to determine how much should be paid for a policy.
For those into careers that reward immensely, this course is a good money maker. An actuary earns an average salary of Ksh 195,000. The lowest is paid a monthly salary of Ksh 95,000.
Some of the best institutions offering actuarial science include UoN, JKUAT, KU, Moi University, MKU, Maseno University, Kabarak University, and Catholic University of East Africa
10. Computer Science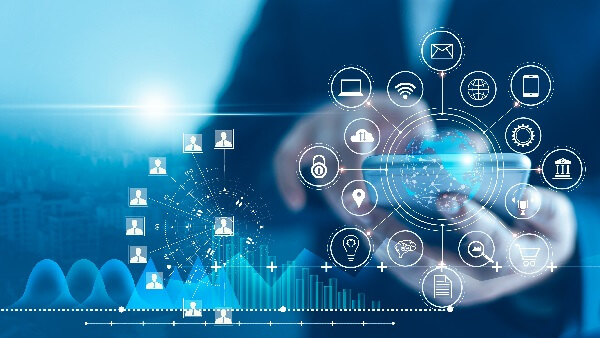 Kenya is now a digital country, with all her industries adopting different technology in production. This is why computer science graduated are in high demand.
This course involves understanding the basics of programming and algorithms and using the knowledge to create computer systems, software, and network according to client needs.
Computer science has created well-paid career options for many graduates. The future is even brighter.
A professor in computer science earns an average salary of Ksh 228,000. The lowest-paid graduate is paid Ksh 105,000.
Further, you can choose to start your own software company and get more income.
Computer science is best offered in JKUAT, KU, the Presbyterian University of East Africa, Kisii University, Chuka University, and Karatina University. This program takes four years to complete.
9. Architecture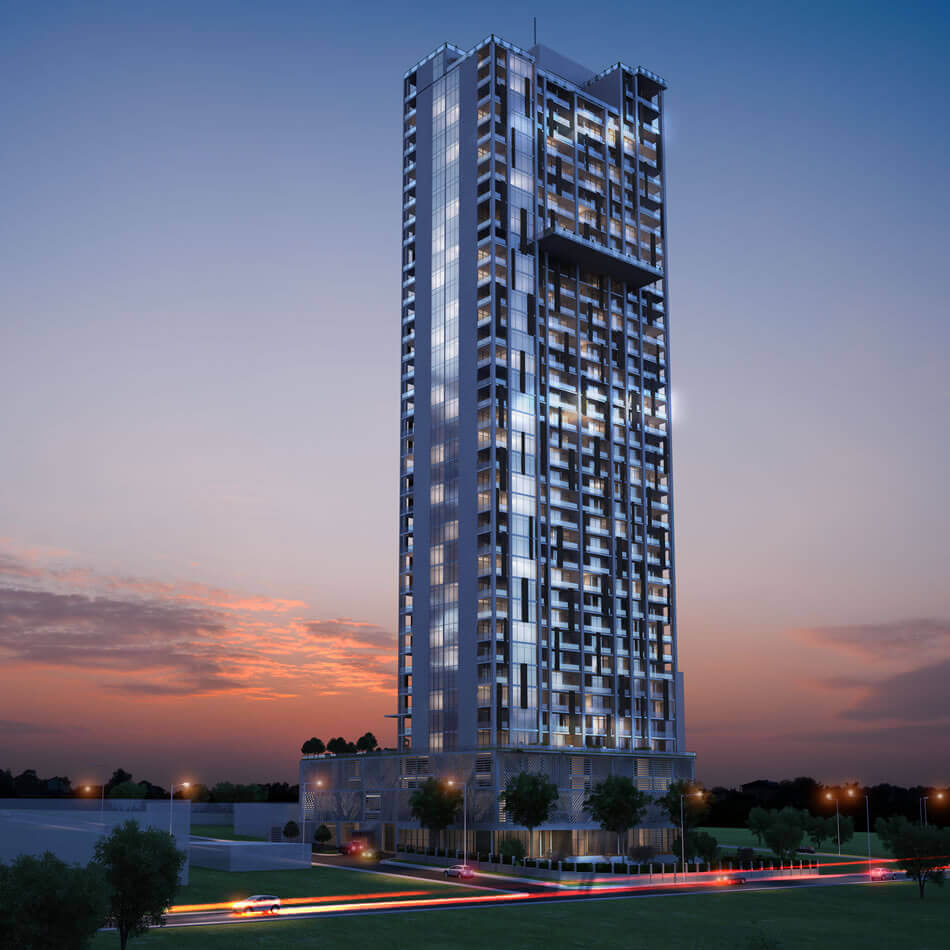 Architecture is one of the courses that require hard work, concentration, practice, and drawings. If you are lucky to score a straight A in your KCSE, you automatically qualify for the course.
It is almost impossible to lack a job for its graduates. Most alumnae start earning even before graduation.
Architects design and make technical drawings for real estate. They are also be used to plan refurbishment and renovation of existing buildings.
Architecture is a well-paying job that can earn you an average of Ksh 188,000 per month. Half of its graduates earn more than Ksh 185,000.
Architecture is best offered in JKUAT, TUK, and UoN. This course takes four years to complete.
8. Commerce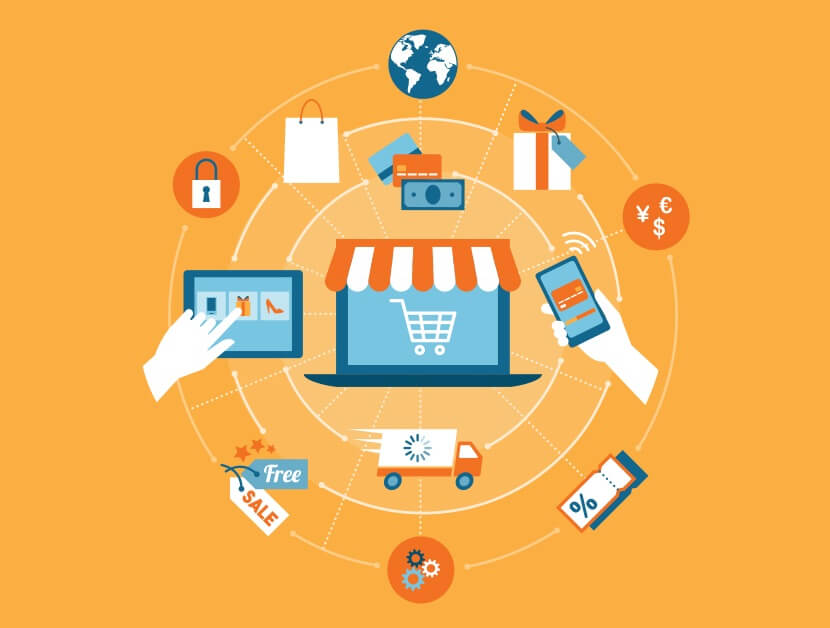 Commerce is one of the most marketable courses in Kenya. Graduates easily secure jobs in any company.
Commerce involves the trading of goods and services between businesses.
Note that one ought to do short courses like ACCA, CIFA, CPA, CIPS, CFA, and CPS after graduation. These courses put you at an advantage over other students.
Employed graduates earn an average salary of Ksh 100,000 per month. However, banks like Cooperative Bank pay more.
Some of the best universities offering commerce include Nairobi Institute of Technology-Main Campus, Kibabii University College Main and Bungoma Campus, and Egerton University Njoro Campus. It takes a total of 3 years to pursue the course as a full-time student.
7. Law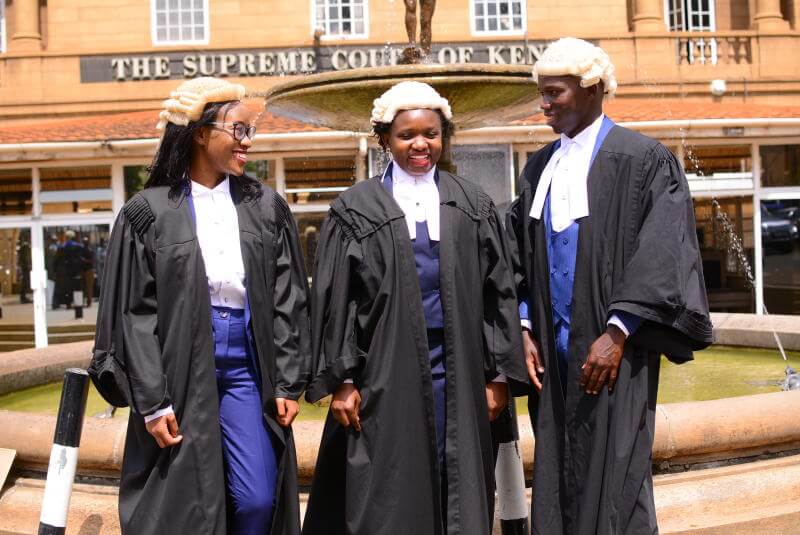 We all know about this course. It is among the most respected, well-paying, and marketable courses in the country.
Law includes helping people to solve legal problems. It is also a bridge to other careers such as judge and politics.
A lawyer is among the best-paid professions in the country. James Orengo (a Kenyan lawyer and politician) earns up to 15 million per month. Persons working in legal firms earn an average of Ksh177 000 per month.
You can even earn more under your law firm.
The best universities to pursue law include UoN, JKUAT, KU, MKU, Moi University Annex Campus, Riara University, and Strathmore University. Studying law can take up to 4 years as a full-time student.
6. Mechatronics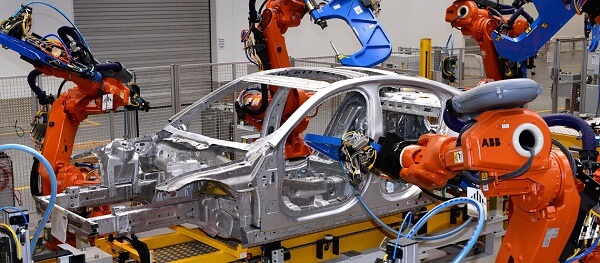 This course integrates electrical and mechanical systems and some bits of computers, telecommunication, and control. These integrations depend on the area of specialization.
Mechatronics engineers make machines made of sensing and actuation, mechanical systems, software, and control systems. An example of such devices is robots.
Kenya has many companies in search of these graduates hence marketable.
Mechatronics pays well at an average of Ksh 124,000 per month. This means a total of 1. 49 million per year.
This program is best offered in JKUAT, the Dedan Kimathi University of Technology in Nyeri, and Multimedia University of Kenya, Nairobi. It takes a total of 5 years to complete the course in Kenya.
5. Geophysics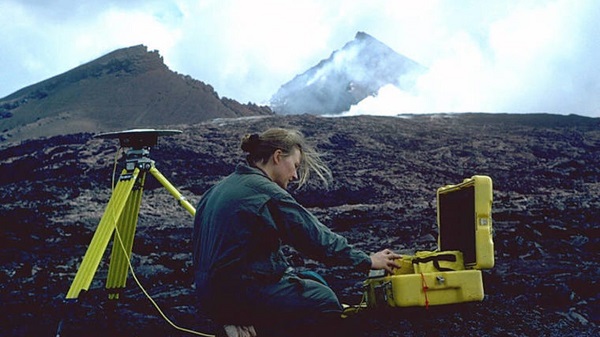 This course is for mathematics, physics, and either geography, biology, or chemistry fanatics.
This degree involves the study of Earth, Gravity, Magnetism, electricity, and seismic methods. This knowledge is then applied in mineral extraction, water conservation, telecommunication and navigations, civil engineering, and waste disposal management.
Geophysicists are paid a good salary between Ksh27,797.50 – Ksh108,616.80 per month.
However, you can opt to explore earth features after graduation.
This course takes four years in Kenya and is best offered in UoN, University of Eastern Africa, Baraton, Eldoret, Maasai Mara University, Narok, and South Eastern Kenya University, Kitui.
4. Pilot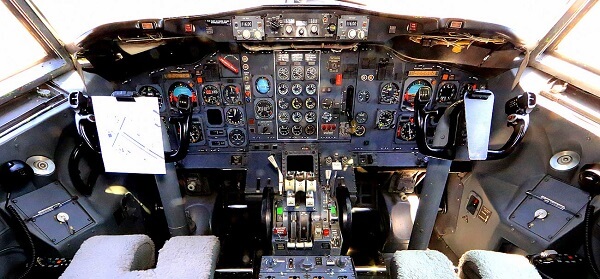 This list of marketable courses in Kenya will be incomplete without mentioning Piloting.
The requirements to pursue this course include a minimum of c plus in KCSE and a minimum of c plus physics and mathematics.
Although expensive to study, it is worth it in the long run.
Pilots earn a good amount of money per month. In Kenya, pilots earn an average of Ksh 269,000 per month and 3.23 million per year.
Only 25% of pilots earn less than Ksh183 000.
The best aviation schools in the country include Kenya School of Aviation, East African School of Aviation, KQ Pride Center, and Moi University School of Aerospace and Science.
It takes 18 months to complete an aviation course in Kenya.
3. Instrumentation and Control Engineering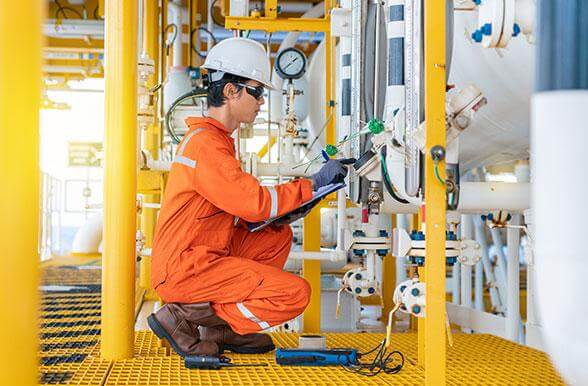 Instruments make a big part of any production industry.
Consequently, these industries need professionals to measure and control motions in the machines. This demand makes it among the most marketable jobs today.
This course involves developing, connecting, designing, handling, and maintain equipment used to monitor and control engineering systems.
An Instrumentation Engineer earns an average of Ksh 127,000 per month. Half of these engineers earn more than Ksh 130,000.
Control and Instrumentation engineering is best offered in JKUAT and Egerton University. The course is a four years program for full-time students.
2. Journalism and Mass Communication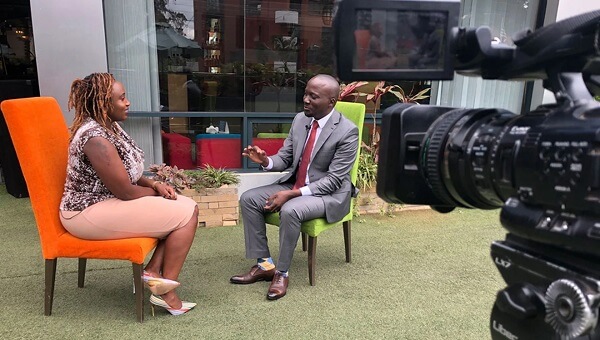 Radio and TV stations in Kenya are still growing. This field has created the need for more journalists despite the high number of graduates in the country.
The number of Media stations is expected to increase In future, hence need for more graduates.
Journalism is a well-paying career, some earning 2 million per month. On average, journalists earn Ksh 177,000 per month.
Before choosing the career, make sure you are passionate about the course. Some of the high-paid journalists did not study this course as a career but are earning fortunes. Pure talent plus skills work best in this field.
Some of the best institutions to study journalism include JKUAT, UoN, and Nairobi Aviation College. Journalism takes three years and a half to learn.
1. Oil and Gas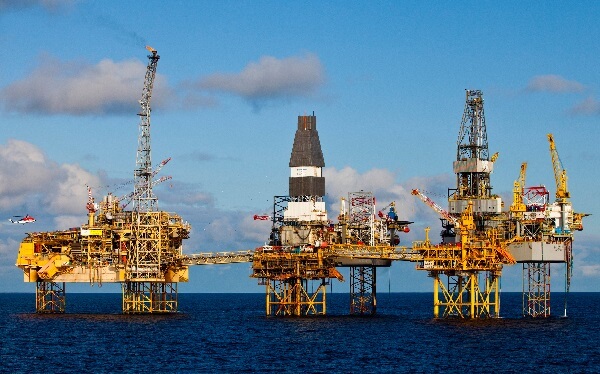 This course is not well known in Kenya hence less populated. However, this is one of the most marketable jobs today.
This course includes learning properties of liquids and rocks in surface and subsurface surroundings and exploiting profitable production of oil and gas from petroleum pools.
This course earns its graduates a vast sum of money. These persons earn an average of Ksh 132,000 per month, with some high-ranking professionals making millions per month.
This course is best offered in UoN, MKU, and the South Eastern Kenya University in Kitui. This course is full-time and takes four years to complete.
Conclusion
These marketable jobs in the country are also competitive and require students to give their best in the courses. After all, you cannot get that job with poor grades.
It is also advisable to take short courses concerning your main study. This course gives you an advantage over other graduates.
Finally, follow your passion and do your best. This way, money will come your way with ease.