Scholarships in Kenya have gone a long way in transforming the country in many ways especially through offering quality education to young people from poor backgrounds who then return and improve the lives of people in the society.
Indeed, many leaders and achievers are products of scholarships at some point in their academic past which is why most of these in turn launch scholarships or fund them to benefit others. Yet scholarships can be very elusive and only the best at research or those lucky enough to be around caring and able people can access these scholarships.
The internet is indispensable to anyone seeking funding for education and since you've stumbled upon this article, I'm gonna make the work much easier for you by listing some of the top scholarships in Kenya that are accessible to Kenyan undergraduate and postgraduate scholars.
1. MasterCard Foundation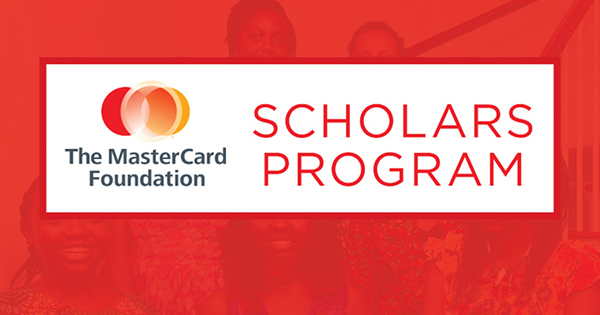 Founded in 2006, the MasterCard Foundation is the biggest and most impactful scholarship program in Kenya and perhaps Africa. With commitments of over Ksh 250 billion, this foundation has been able to directly impact the lives of over 30 million young people.
MasterCard has tens of programs catering to different groups with the same underlying problem of financial deficiency. Besides funding students to complete their education in top academic institutions, the foundation also has initiatives of expanding financial access and creating job opportunities.
In Kenya, MasterCard has brought change to the society through the Scholars Program which allows students whose talent and promise exceed their financial resources to complete their education.
Eligibility
Be below 29 years for undergraduate students
Be below 35 years for postgraduate students
Must have demonstrated a commitment to making a difference in the lives of others.
Visit the MasterCard Foundation Scholars Program page to apply. The program partners with various universities across the world which you can select from and check the requirements and deadlines you ought to meet.
2. Equity Group Foundation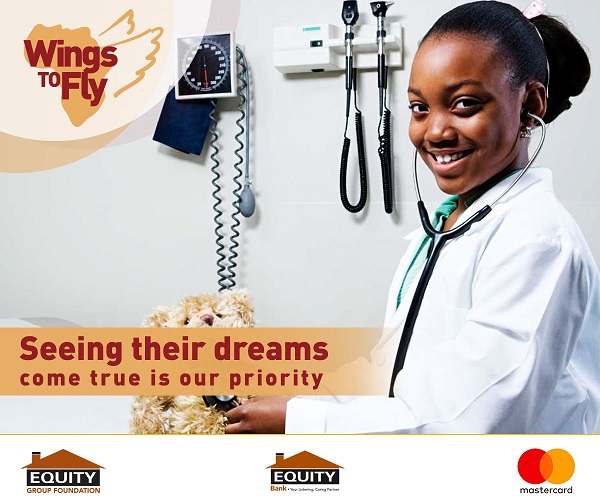 Equity Bank, the second-largest bank in Kenya is giving back to the society through the Equity Foundation Program which aims to improve the lives of people by availing inclusive financial services that maximize their opportunities.
Besides education and leadership development, the foundation has initiatives in social protection, enterprise development, Agriculture, Energy Environment and Health. All these programs have impacted directly to millions of Kenyans since it was founded in2008 and have built for the bank a reputation beyond reproach.
Equity's Wings to Fly is the education and leadership development program which offers needy high school and university students scholarships to complete their education. More than 26,000 students have benefited from the program by 2020.
Eligibility
Must be in the top 5% in your district/sub-county in national Exams
Must be from a financial disadvantages background
A Kenyan Citizen
Must have your result slip to register
To register, visit any Equity Bank Branch in the country and request for the Wings To Fly form. Wings To Fly is not only financed by Equity Bank. Other companies and foundations such as the MasterCard Foundation contribute to the scholarship fund.
3. Commonwealth Scholarships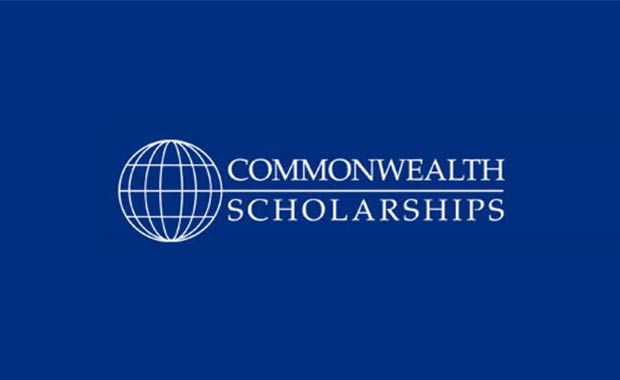 The Commonwealth Scholarship and Fellowship Plan (CSFP) is an international which offers scholarships and fellowships to citizens of other Commonwealth countries. The foundation was started in 1959 and ever since has directly impacted the lives of tens of thousands of students.
Every year, around 900 scholars are selected from around the country to benefit from the lucrative education funding in conjunction with UK universities. Scholars from different walks of life with well demonstrated academic excellence are partially or fully funded to advance their education.
Kenyans can benefit from Commonwealth Scholarships which mostly cater to postgraduate students from low and middle-income backgrounds. These programs include
Commonwealth Professional Fellowships
Commonwealth PhD Scholarships (for least developed countries and fragile states)
Commonwealth Split-site Scholarships (for low and middle-income countries)
Commonwealth Master's Scholarships
Commonwealth Shared Scholarships
Commonwealth Distance Learning Scholarships
Commonwealth Rutherford Fellowships
Commonwealth Medical Fellowships
Eligibility
The requirements of Commonwealth Scholarships depend on the program since each of them caters for different scholar groups. To apply, visit the Applicants page and select Kenya then go through the list and the requirements before you can apply for any of them.
4. Aga Khan Foundation International Scholarship Program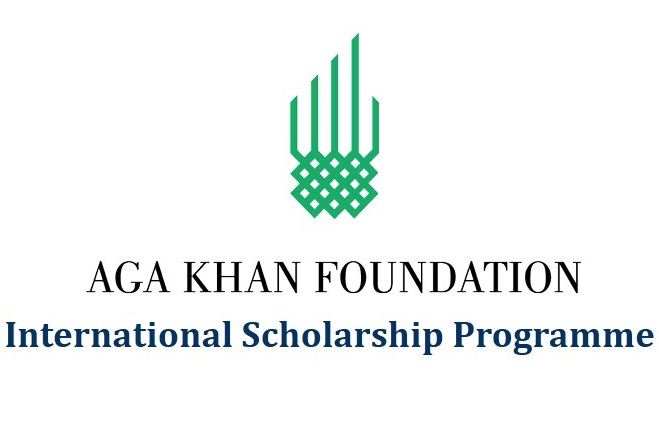 The Aga Khan Foundation offers a limited number of scholarships to a select group of individual with high academic achievements from developing countries to pursue postgraduate education. These scholarships, offered as 50% grants and 50% loans are given based on the premise of lack of financial resources to advance one's education.
Masters' scholars are highly preferred while PhD scholars can also apply but have to demonstrate outstanding abilities and must be recommended by professors. The program primarily prepares its beneficiaries of employment in the AKDN network besides enabling them to achieve their academic goals.
Kenya is included among the list of few countries in which AKDN operates its program.
Eligibility
Must be below 30 years of age.
Consistently excellent academic records
Demonstrate genuine financial need,
Admission to a highly reputable university or program of study
Be in a field of study relevant to the AKDN's focus areas.
To apply for this program acquire the application forms from Aga Khan Offices as from January 1st each year. For more information on requirements and deadlines visit the foundation page.
Aga Khan Foundation only covers tuition fees and living expenses. Also, the funding is only provided for the first two years of study. The loans are subject to 5% annual interest, payments must begin six months after the funding period and be completed within 5 years.
5. Co-operative Bank Foundation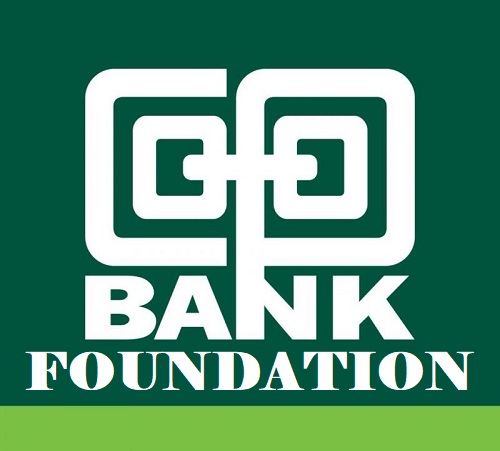 The Co-operative Bank of Kenya's arm of social responsibility is this foundation with an education initiative of helping bright but less fortunate student elevate the struggle to pay school fees. The foundation was established in 2007 and ever since has helped students both in high schools and universities advance their education comfortably.
The University program which was launched in 2011 targets close to 30 students annually who are selected from an intensive recruitment system and fully funded to complete their tertiary education. Meanwhile, the vocational internship program targeting pre-university students exposes them to real-life job situations and hands-on industry training.
As of January 2020, only about 300 students had benefited from the university scholarships program which is a very small number compared to other scholarship foundations.
Eligibility
Must be a Kenyan Citizen
Must be an outstanding student
Must demonstrate genuine financial need
The Co-operative Bank Foundation might not have made such a huge impact especially in university education in Kenya but its continued commitment to helping more needy students is appreciated. Check the program information page for more details.
6. DAAD (German Academic Exchange Service)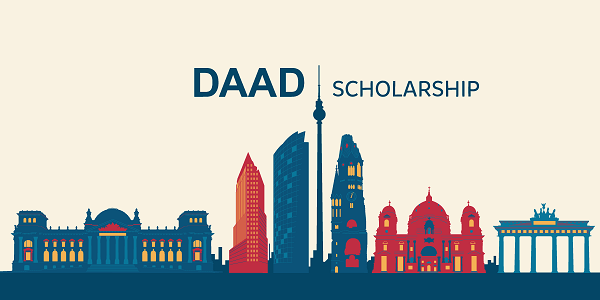 Germany is reputed to have some of the best universities in the world. Consequently, the DAAD program was established in 1925 to give the world a taste of German education. This privately managed and federally funded foundation supports over 100,000 students from around the globe annually.
The program is mostly designed to offer study and research visits to undergraduate, graduate, doctoral and postdoc students in top public and private universities in Germany. Postgraduates students are however favoured for the short term grants to conduct research studies in Germany.
These grants are given based on the scholarship programs and they consist of a monthly payment of 750 Euros for undergraduates and 1200 Euros for postgraduate students besides a flat-rate travel allowance. Scholars are also provided with health, accidents and personal liabilities insurance.
There are almost 100 scholarships on the DAAD database that Kenyans can apply to. Most of these grants are offered for short term studies and research projects after which the beneficiaries don't have to pay back
Eligibility
Not age restrictions
Evidence of Academic excellence
More terms and conditions are provided with each program. To apply, visit this Guidelines page for more information.
7. Chevening Scholarship Program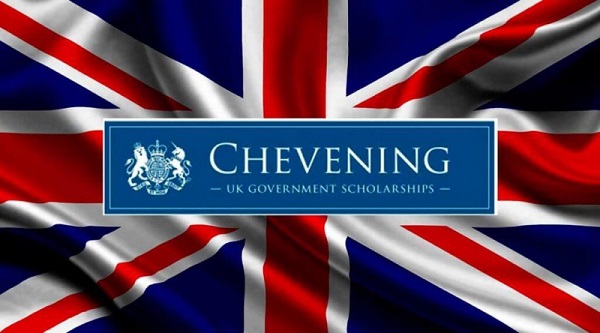 This is UK's equivalent program to Germany's DAAD. A UK's government program that offers outstanding students from all over the world an opportunity to undertake a 1 year's master's degree at a UK university.
This fully-funded scholarship covers; tuition fee, monthly allowance, travel costs, arrival and departure allowance, cost of one visa application and a travel grant to attend Chevening events. Only postgraduate students are covered by the program.
Since it was founded in 1983, the Chevening program has produced over 50,000 professionals. These scholars are personally taken through rigorous recruitment by British embassies and high commissions before being selected. They then gather to develop professionally and academically, network extensively, experience UK culture, and build lasting positive relationships with the UK.
Eligibility
Must be a citizen of Chevening-eligible country
Have at least 2 years of work experience
Have an Undergraduate Degree with at least Second Class Upper Division
Meet the Chevening English language requirement
Must be ready to return to your country of citizenship for at least 2 years after the award.
To apply check out Chevening guidelines and find out what you need and the deadlines you must meet. You're required to apply to 3 different eligible UK university courses and receive an unconditional offer from one of those choices.
8. Strathmore University Scholarships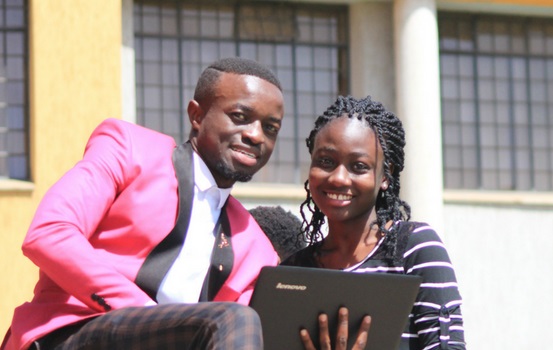 It is not only considered the best private university in Kenya, but also a leader in the financial aid sector. Strathmore University launched the scholarships program to provide all-round quality education to needy and deserving students.
Every year the Financial Aid Office review thousands of applications from high school graduates hoping to win a scholarship with the institution and narrow down to a small percentage of the best applicants.
There are several internal and external financial aid schemes in the form of scholarships, grants, loans, bursaries, work-study and waivers which Kenyans can apply for depending on the requirements. The most lucrative grant is the SU Merit and Need-Based Scholarship which offers partial and full scholarships for students pursuing undergraduate, diploma and professional courses.
Other schemes include Sports-based scholarship, European Union Scholarship, mathematics contest, grants, loans, rebates, bursaries, and grad pre-college counselling.
Eligibility
Each specific scholarship or loan has its eligibility criteria which you ought to meet before applying. However, in most cases, you must
Be a Kenyan Citizen
Have excellent academic papers
Demonstrate the need for financial assistance.
To apply you must sign up on the Strathmore University portal and follow all instruction while providing all required documentation online. For more guidance on the process, check the financial aid page.
These are just some of the most reputable scholarships for university students in Kenya. If I missed out on a great program, care to inform me on the comments section.