One of the things you want to consider when selecting a university to attend in Kenya is the discipline level. Why? Because you want to have the most conducive environment to pursue your higher education and get to your career as soon as possible.
Many times students spend decades in university because of strikes that delay studies for years. You don't want to be part of that. Neither would you fancy studying at an institution with a bad reputation because you'll carry its name wherever you go. That's why student discipline matters.
Let's find out the most disciplined universities in Kenya. Interestingly, most of these universities are private institutions. Public universities are notorious for having regular strikes, and many criminal cases are reported every year. Meanwhile, private institutions continue to provide their students with strict rules and a safe studying environment. This explains why most institutions that are highly disciplined are private universities in Kenya.
The list is not organized in any order
1. Strathmore University.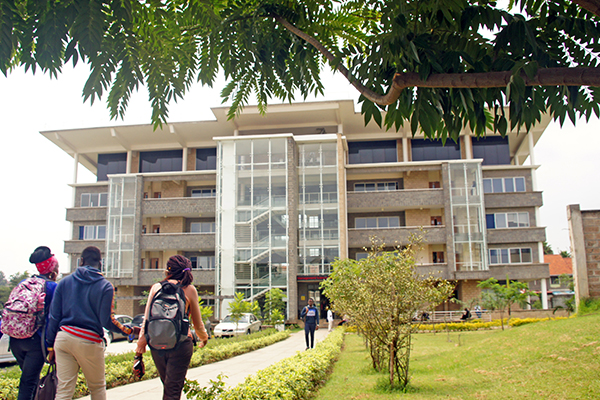 Strathmore University has been around for decades. It's the first private university established in Kenya. It has built a reputation that precedes it, yet most people don't know that the foundation of their success is the tough rules and discipline the institution upholds.
For instance, students have a dressing code, uniform. Students are required to dress appropriately to ensure a conducive learning environment and prepare students for future workspaces. Fashion cops are strategically placed around the institutions to ensure decency is observed. For some, it might seem like an unnecessary rule that curbs freedom of dress and create, but the reputation Strathmore has speaks for itself and originates from this rule.
In addition, Strathmore has very strict rules of conduct which students have to abide by or risk expulsion. That's why Strathmore has not had a student's strike that resulted in damage in school and imminent closure since its inception. If a student has grievances, they must present them to the administration and seek advice. Any suspicion of strike planning is met with full force.
But at the same time, students don't have any reason to strike. The institution is well facilitated, the professors are diligent, school programs are accommodating, and a spirit of focus and ambition is present. It even offers scholarships for needy but talented high school graduates.
2. Unites States International University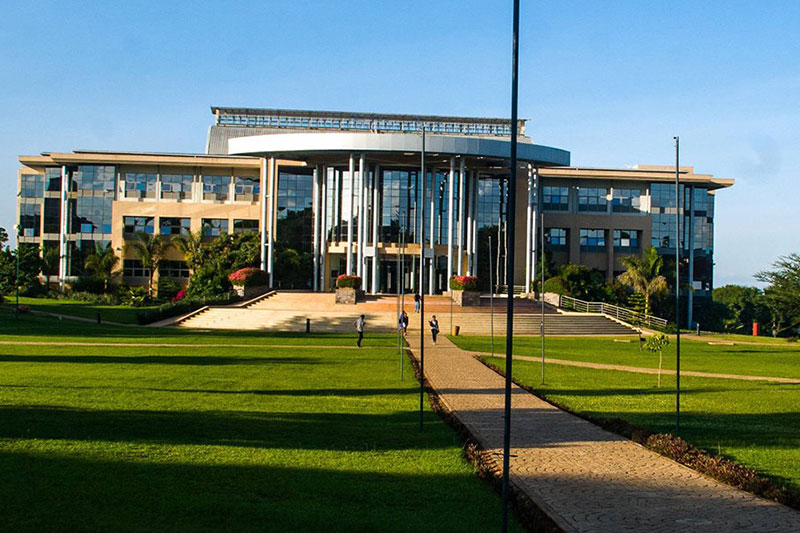 USIU is another top private and highly reputable institution located along Thika Road that has been praised for being disciplined. The institution, a branch of a US-based international university, prides itself as a modern institution that strives to equip students with the necessary knowledge and skills to achieve their career goals.
Ever since it started, USIU has experienced no damaging strikes. However, in 2019 students protested submission of assignments and lab session attendance, resulting in the striking students' suspension. No damage was recorded, and the strike was quickly toned down.
Following this strike which was the first of its kind and had gotten parents and other students worried, the institution instigated strict rules to prevent it from ever happening again. Nonetheless, USIU, similarly to Strathmore, attracts students from middle and upper-income families who tend to be more reserved as they have less to worry about.
The institution is located at a conducive and highly accessible location, has a beautiful and spacious campus, is well equipped to international standards, and has the most welcoming people. Due to its global status, it attracts international students from all over Africa who contribute to its rich and diverse culture.
3. The Catholic University of East Africa.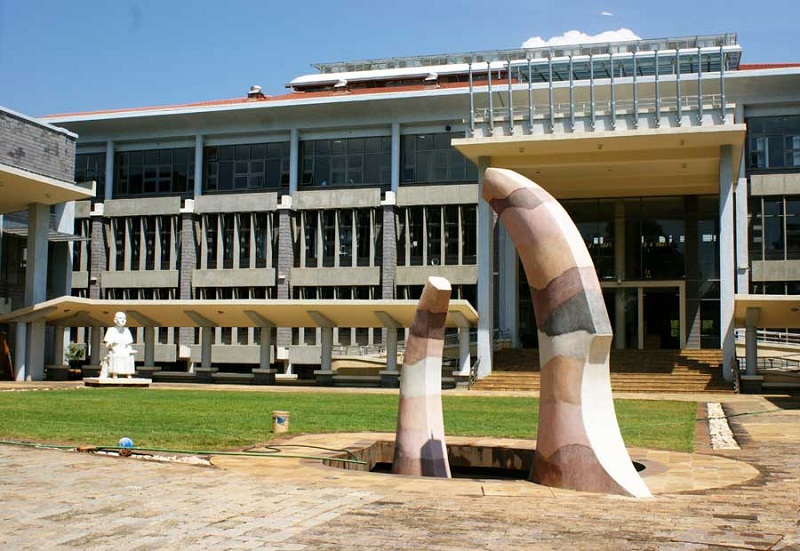 CUEA is a private Christian university by the Catholic church, located in the leafy Karen suburbs along Bogani Road. Right from that information, you can already see why the institution is considered one of the most disciplined universities in Kenya.
As a Catholic institution, strict Christianity laws apply. The administration is made up of Nuns who ensure Godly habits are upheld within the school confines. Students' dress code must be decent; ladies' dresses must be below the knee, and no clothes with indecent skin exposure. Men too must be decent, not tattered clothes and rugged hairstyles like Dreadlocks. You'll often see students blocked at the gate for breaking any of these rules.
Students must maintain good behavior while in school and attend lessons in time, but this depends on how strict your professor is. Considering the institution is located in Karen, where Kenya's affluent people live, noise-making and rowdy behavior are not allowed. The environment is particularly conducive for studying.
CUEA has not reported any student strikes since its foundation over 30 years ago. Arguably, its strict regulations and emphasis on discipline and decency have contributed to this. In addition, the administration selects students' leaders, and for one to qualify, they must be agreeable to the administration. This criterion ensures no radical leaders are empowered to influence students into strikes which often turn destructive.
4. Kabarak University.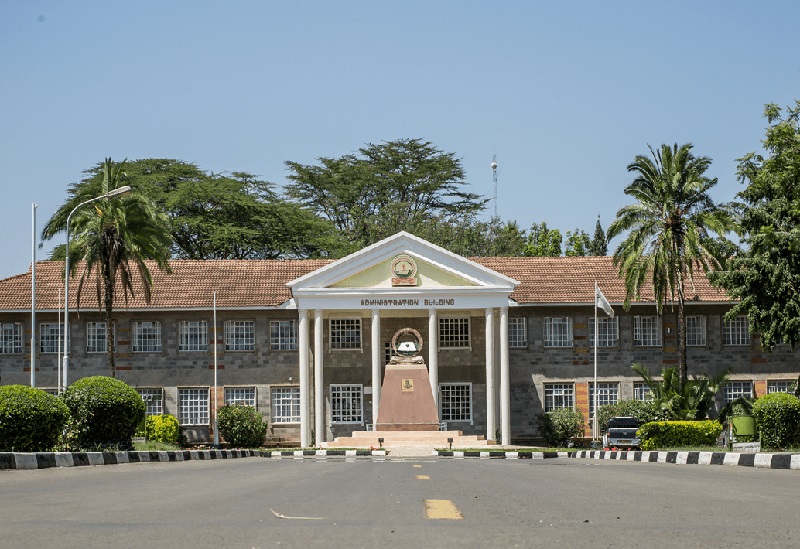 Located in a 600 Acre farm 20 KM from Nakuru is Kabarak University, a private Christian university founded by Moi's family. Kabarak is known for providing Christian-based education training, research, and outreach activities. The university campus is well planned, gorgeous, peaceful, and conducive to learning.
While other major universities have made waves for all the wrong reasons, Kabarak has built a reputation on discipline. Kabarak students have never gone on strike. Students enroll for courses, study for four years, and walk out with their certificates without any qualms. If you want a peaceful university out of Nairobi, then this is the place to be.
Like other Disciplined institutions, Kabarak has a dressing code. Ladies must wear dresses or skirts long enough to cover the knees, and trousers must not be tattered. Men are encouraged to dress in suits. On Wednesday, both students and staff must converge for the church service held between 11 am and 1 pm. Also, male hostels are out of bound for females and vice versa.
The campus is located in a serene environment suitable for learning. Most roads in the school are tarmacked and regularly maintained. Kabarak is well equipped with resources and has top acclaimed professors to provide the best training for students. If you don't mind a strict but conducive learning environment, this is the place to be.
Conclusion
These are some of the most disciplined universities in Kenya, not all, but they are the best representation of well-behaved institutions. One common factor with all of them is the emphasis on a decent dressing code. As Tom Ford said, dressing well is a form of good manners. Another factor is the availability of enough resources and a conducive environment for learning. So if you'd like to study at a well-disciplined institution, have this list in mind.